Urology Residency Program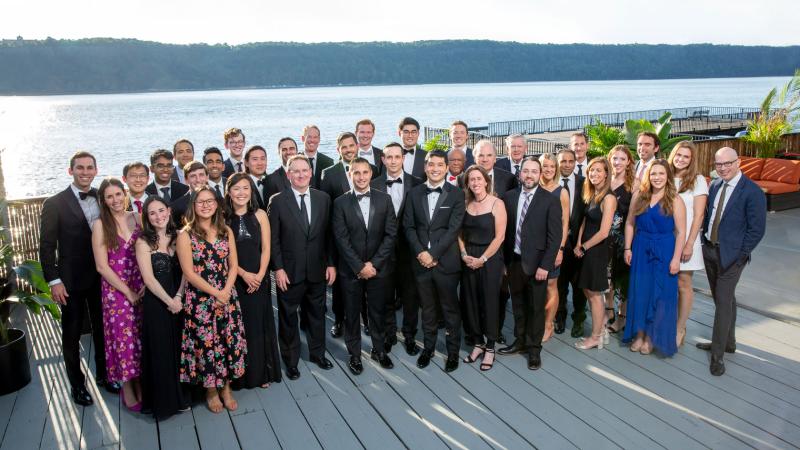 The Department of Urology residency program at NewYork-Presbyterian Hospital and Columbia University Irving Medical Center is one of the oldest and most accomplished Urology programs in the nation. The goal of our Department is to provide unsurpassed excellence in patient care, research, and residency and fellowship training.
NewYork-Presbyterian has consistently ranked in U.S. News and World Report as the best hospital in New York City and has one of the top urology programs in the nation. Our faculty are internationally recognized experts in the fields of urologic oncology, BPH, neurourology/urodynamics, female urology, pediatric urology, urolithiasis, reconstructive surgery, male and female sexual dysfunction, and male infertility.
The Department of Urology residency program includes several locations:
NewYork-Presbyterian Hospital/Columbia University Irving Medical Center
NewYork-Presbyterian/Morgan Stanley Children's Hospital
NewYork-Presbyterian/The Allen Hospital
James J. Peters Bronx VA Medical Center
NewYork-Presbyterian Lawrence Hospital
A Six-Year Residency
Starting with the 2005 applicants, the Urology Residency Program at Columbia Urology became a six-year program. The program is fully accredited, and received the maximum five-year accreditation in July 2010. Presently, we accept three residents per year. The first 12 months (internship year) are spent on various general surgery rotations in the Department of Surgery at New York-Presbyterian/Columbia, with monthly rotations through various surgical sub-specialties including four months in Urology. The subsequent five years are spent entirely in urology training: four clinical years and one research year. Residents obtain comprehensive training in adult and pediatric urology through direct interaction with our faculty in office and hospital settings. Didactic sessions are provided through weekly tumor boards, grand rounds, and core curriculum lectures, as well as monthly journal clubs. Residents are able to develop and hone their laparoscopic and robotic skills in our minimally invasive surgery laboratory, which includes laparoscopic and robotic trainers (MIMIC System).
A Full Year of Research
The PGY-4 year is traditionally spent in the Urology either performing basic science research at the Herbert Irving Comprehensive Cancer Center with our current PIs: Cory Abate-Shen, PhD, Michael Shen, PhD, or Cathy Mendelsohn, PhD, or performing translational research with a Urology faculty mentor. Dr. Abate-Shen studies prostate and bladder carcinogenesis and is one of the world's experts in mouse models of prostate and bladder cancer, and in chemoprevention. Dr. Mendelsohn is a world leader in the molecular embryology of ureteral and renal development. Many of our clinical faculty are active in Phase I, II, and III clinical trials, as well as industry-sponsored research and research in conjunction with the Mailman School of Public Health at Columbia University Vagelos College of Physicians and Surgeons. Additionally, residents have spent the year working with faculty outside of the medical school and hospital, including research with the Department of Engineering at Columbia.
Academic Leaders
Our program is committed to training the future leaders of Urology. Many of our residents pursue careers in academic urology and have gone on to competitive fellowship programs at the NCI, UCLA, University of Indiana, Memorial Sloan Kettering Cancer Center, the Children's Hospital of Philadelphia, the Boston Children's Hospital, the University of Michigan, Sick Children's in Toronto, M.D. Anderson, North Shore-LIJ Health System, and Columbia University.