Announcements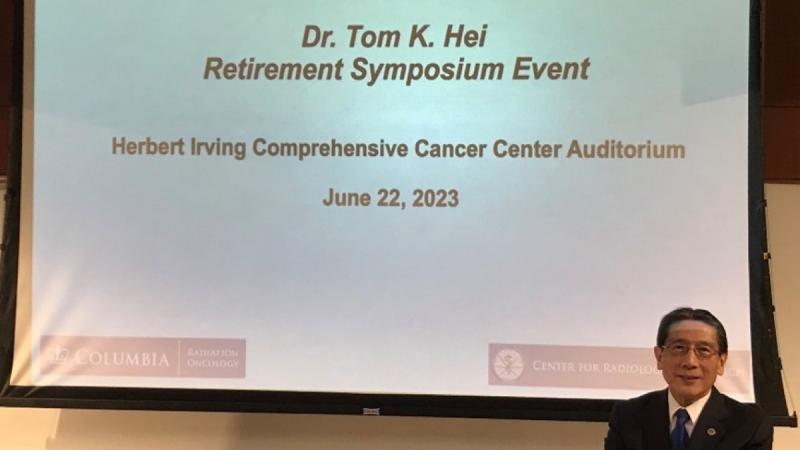 Our esteemed colleague, Dr. Tom K. Hei, PhD, Professor and Vice-chair of Radiation Oncology, Associate Director of the Center for Radiological Research and Professor of Environmental Health Sciences retired July 1st, 2023 after 40 years on the faculty. The Department and Center for Radiological Research celebrated the occasion with a half-day symposium in honor of Dr. Hei on Thursday, June 22nd followed by a reception and dinner, an event that was attended by more than 80 invited guests including a number of out of town and international attendees. Dr. David J. Brenner, PhD, Director of the CRR and Dr. Lisa Kachnic, MD, FASTRO, Chair of the Department of Radiation Oncology gave the opening remarks followed by a list of distinguished speakers from around the world.
For a collection of pictures at the symposium and at the reception: please click here.
For the complete video recording of the symposium, which is in two parts: please click here.
Dr. Hei has a luminary career at Columbia University. He has trained and nurtured many graduate students, postdoctoral fellows, residents, and junior faculty. He will be missed! From all of us in the CRR and Radiation Oncology, we wish Dr. Hei happiness, good health, and a fantastic next chapter in his much-admired life.