Patient Care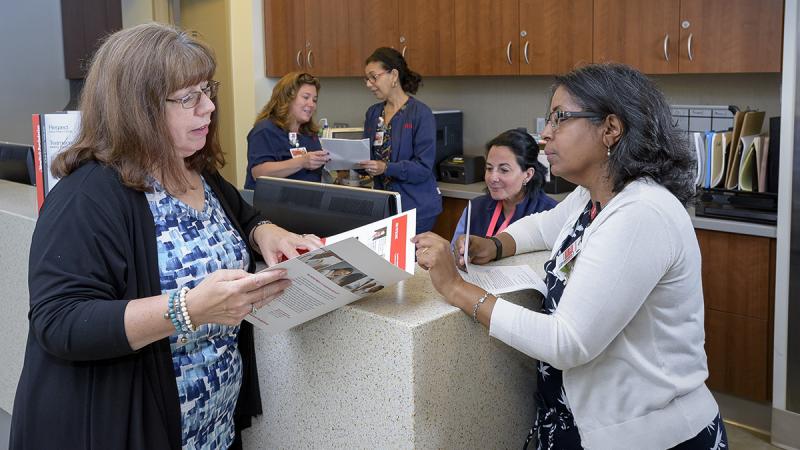 As part of the Herbert Irving Comprehensive Cancer Center, we work with our National Cancer Institute-designated partners to strengthen our clinical programs and research endeavors. We're working to establish best practices and develop cutting-edge therapies that allow us to provide outstanding patient care. Our goal is to deliver the very latest therapies to support optimal healing.
A Personalized Approach
We tailor treatment to each individual, with the goal of reducing radiation exposure and targeting the treatment area while minimizing the affect on healthy tissue. Using a highly coordinated multidisciplinary approach to patient care, our leading experts in radiation and oncology collaborate with renowned surgeons and medical oncologists throught the treatment process.