Noga Harizman, MD
Specialties:
Cataract Surgery, Cornea & External Disorders, Glaucoma, Ophthalmology
More specialties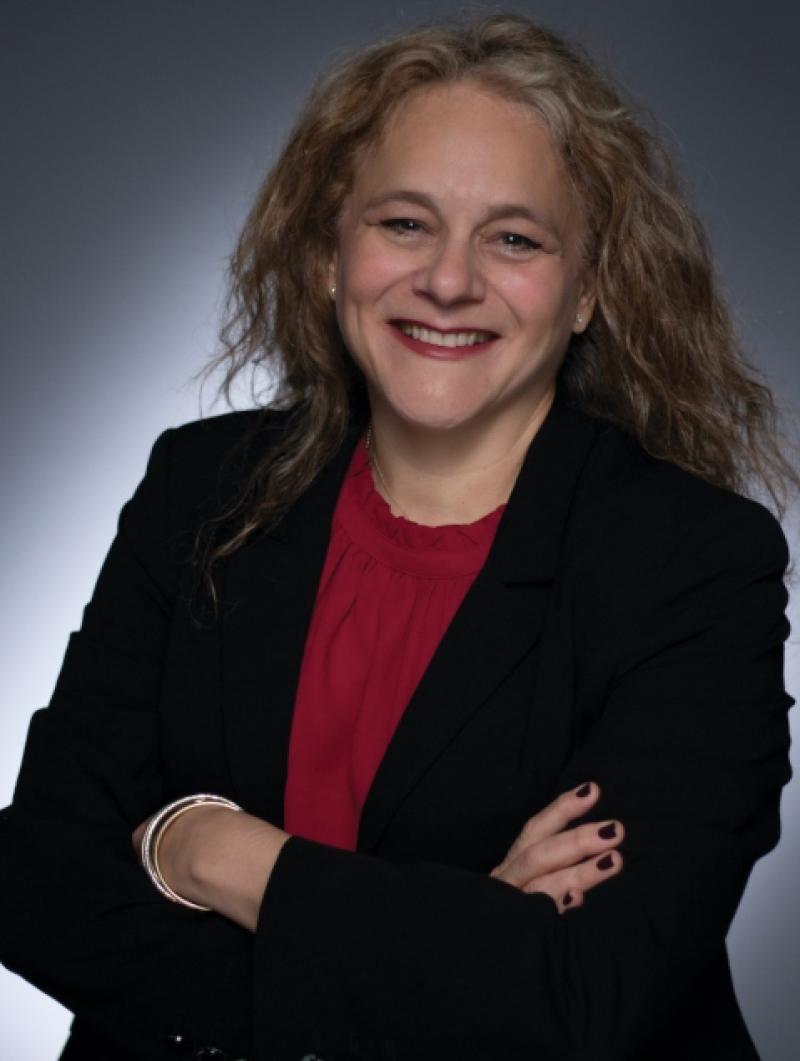 Overview
Dr. Noga Harizman, MD is Associate Professor at Columbia University Irving Medical Center specializing in glaucoma and cornea.
Dr. Harizman is a leader in minimally invasive glaucoma surgery techniques, both as a teacher and practitioner. She also specializes in management techniques for corneal ulcers, endophthalmitis, and endothelial keratoplasty. Prior to joining Columbia, Dr. Harizman was the Director of Glaucoma services at the New York Eye and Ear Infirmary of Mount Sinai, and served as an attending physician and preceptor for resident glaucoma clinics. She was deeply involved in creating the glaucoma surgical curriculum and supervising resident and laser surgical cases. For her outstanding educational leadership, she received the New York Eye and Ear Infirmary Teaching Award in 2011.
A native New Yorker born to Israeli parents, Dr. Harizman grew up in and was schooled and medically trained in Israel. She is a graduate of Tel Aviv University Medical School. Immediately upon graduating from ophthalmology residency, she began teaching and tutoring medical students on ocular anatomy and disease as a Clinical Instructor in Ophthalmology, at the Sackler Faculty of Medicine at Tel Aviv University. She then completed sequential fellowships in glaucoma and cornea at The New York Eye and Ear Infirmary, where she joined the full-time faculty in 2008.
In addition to her accolades as a distinguished physician-educator with international experience and expertise, Dr. Harizman is known for being an effective and caring mentor for medical students, residents and fellows. She has maintained the highest professional and ethical standards and, enjoys providing care for her new and long-term patients, all while managing a full family life.
Areas of Expertise / Conditions Treated
Anterior Segment Surgery
Cataract
Cornea and External Eye Disease
Glaucoma
Glaucoma Laser Surgery
Glaucoma Surgery
Academic Appointments
Associate Professor of Ophthalmology at CUMC
Hospital Affiliations
NewYork-Presbyterian / Columbia University Irving Medical Center
Schedule an Appointment
New and Existing Patients:
Connect Patient Portal
For existing patients, login to make an appointment, view documentation or contact your care provider.
Location(s)
880 Third Avenue
3/F, Floor 3, Suite F
Insurance Accepted
Affinity Health Plan
Essential Plan
Medicaid Managed Care
AgeWell
Medicare Managed Care
Special Needs
Cigna
EPO
Great West (National)
HMO
POS
PPO
Empire Blue Cross/Blue Shield
Empire Blue Cross Blue Shield HealthPlus
Child/Family Health Plus
Essential Plan
Medicaid Managed Care
Fidelis Care
Child/Family Health Plus
Essential Plan
Medicaid Managed Care
Medicare Managed Care
Healthfirst
Child/Family Health Plus
Leaf (Exchange)
Medicaid Managed Care
Medicare Managed Care
Medicare
Railroad
Traditional Medicare
MVP Health Care
Child/Family Health Plus
Essential Plan
HMO
Medicaid Managed Care
UnitedHealthcare
Empire Plan
HMO
Medicaid (Community Plan)
POS
PPO
VNSNY CHOICE
Medicare Managed Care
SelectHealth
Special Needs
WellCare
Medicaid Managed Care
Medicare Managed Care
*Please contact the provider's office directly to verify that your particular insurance is accepted.
Credentials & Experience
Honors & Awards
2011 Residents teaching Award New York Eye and Ear Infirmary
2007 Winning Cornea Poster at American society of cataract and refractive surgery (ASCRS): "Anterior Segment Ocular Coherence Tomography (SL-OCT Following;DSAEK" N. Harizman, D.Ritterband, E. Chiu, B. Ovodenko, S. Dorairaj, R. Koplin, J. Seedor.
2005 National Eye Institute travel grant for ARVO
2004 Fellowship grant, American Physicians Fellowship for medicine in Israel (APF)
2003 Traveling Award for Research presentation at ARVO
2002 Research grant, Claire & Amedee Maratier Institute for the study of visual disorders & blindness, Sackler faculty of medicine, Tel-Aviv University
2002 Excellency in ophthalmology board qualification examination (Step B). The Israeli scientific medical committee
2000 Best resident award and traveling award to AAO. Surgical division of the Sheba medical center, Tel-Hashomer Hospital, Israel
Research
Selected Publications
Peer-reviewed Publications
2014 Barequet IS, Harizman N, Ziv H, Rosner M. Healing rate of corneal erosions: comparison of the effect of chloramphenicol eye drops and ointment and high-concentration hyaluronic Acid in an animal model. Cornea. 2014 Oct;33(10):1080-2.
2009 Reddy S, Xing D, Arthur SN, Harizman N, Dorairaj S, Ritch R, Liebmann JM. HRT III glaucoma probability score and Moorfields regression across the glaucoma spectrum. J Glaucoma. 2009 Jun-Jul;18(5):368-72.
2009 Shih CY, Ritterband DC, Palmiero PM, Seedor JA, Papachristou G, Harizman N, Liebmann JM, Ritch R. The use of postoperative slit-lamp optical coherence tomography to predict primary failure in descemet stripping automated endothelial keratoplasty. Am J Ophthalmol. 2009 May;147(5):796-800, 800.
2007 Ritterband DC, Shapiro D, Trubnik V, Marmor M, Meskin S, Seedor J, Liebmann JM, Tello C, Koplin R, Harizman N, Shabto U, Ritch R. Penetrating keratoplasty with pars plana glaucoma drainage devices. Cornea. 2007 Oct;26(9):1060-6.
2007 Hood DC, Harizman N, Kanadani FN, Grippo TM, Baharestani S, Greenstein VC, Liebmann JM, Ritch R. Retinal nerve fiber measured with optical coherence tomography (OCT) accurately detects confirmed glaucomatous damage. Br J Ophthalmol 2007 Jul;91(7):905-7.
2007 Levkovitch-Verbin H, Harizman N, Darik R, Nisgav Y, Vander S, Melamed S. Regulation of cell death survival pathways in experimental glaucoma. Exp Eye Res. 2007 May.
2007 Segev F, Assia EI, Harizman N, Barequet I, Almer Z, Raz J, Moisseiev J. Corneal lacerations by sharp objects in children seven years of age and younger. Cornea 2007 Apr;26(3):319-23.
2007 Oliveira C, Harizman N, Girkin CA, Xie A, Tello C, Liebmann JM, Ritch R. Axial length and optic disc size in normal eyes. Br J Ophthalmol. 2007 Jan;91(1):37-9.
2006 Zelefsky JR, Harizman N, Mora R, Ilitchev E, Tello C, Ritch R, Liebmann JM. Assessment of a race-specific normative HRT-III database to differentiate glaucomatous from normal eyes. J Glaucoma. 2006 Dec;15(6):548-51.
2006 Harizman N, Oliveira C, Chiang A, Tello C, Marmor M, Ritch R, Liebmann JM. The ISNT rule and differentiation of normal from glaucomatous eyes. Arch Ophthalmol. 2006 Nov;124(11):1579-83.
2006 Barkana Y, Harizman N, Gerber Y, Liebmann JM, Ritch R. measurements of optic disk size with HRT II, Stratus OCT, and funduscopy are not interchangeable. Am J Ophthalmol. 2006 Sep;142(3):375-80.
2006 Kanadani FN, Hood DC, Grippo TM, Wangsupadilok B, Harizman N, Greenstein VC, Liebmann JM, Ritch R. Structural and functional assessment of the macular region in patients with glaucoma. Br J Ophthalmol. 2006 Nov;90(11):1393-7.
2006 Harizman N, Zelefsky JR, Ilitchev E, Tello C, Ritch R, Liebmann JM. Detection of glaucoma using operator-dependent versus operator-independent classification in the Heidelberg retinal tomograph-III. Br J Ophthalmol. 2006 Nov;90(11):1390-2.
2005 Harizman N, Ben-Cnaan R, Goldenfeld M, Levkovitch-Verbin H, Melamed S. Donor scleral patch for treating hypotony due to leaking and/or overfiltering blebs. J Glaucoma. 2005 Dec;14(6):492-6.
2005 Levkovitch-Verbin H, Quigley HA, Martin KR, Harizman N, Valenta DF, Pease ME, Melamed S. The transcription factor c-jun is activated in retinal ganglion cells in experimental rat glaucoma. Exp Eye Res. 80(5):663-70, 2005
2002 Sachs D, Harizman N. Secondary intraocular lens implantation in aphakia. Comprehensive Ophthalmology Update. 3: 273-8, 2002
2002 Moisseiev J, Arazi T, Harizman N, Treister G. A prognostic score for penetrating ocular injury with intraocular foreign body. Ann Ophthalmol 34(1):34-8, 2002
2001 Moisseiev J, Segev F, Harizman N, Arazi T, Rotenstreich Y, Assia EI. Primary cataract extraction and intraocular lens implantation in penetrating ocular trauma. Ophthalmology 108(6):1099-103, 2001
2000 Wysenbeek YS, Blank-Porat D, Harizman N, Wygnanski-Jaffe T, Keller N, Avni I. The reculture technique: individualizing the treatment of Acanthamoeba keratitis. Cornea 19(4):464-7, 2000
Non Peer-Review Publications:
2015 Correlation of Tono-Pen and Pneumotonometer Measurements from Four Scleral Quadrants with Intraocular Pressure Measurements from the Cornea" Tai TYT, Vinod K, Harizman N. Journal of Clinical & Experimental Ophthalmology 6:504, 2015
2015 Glaucoma after Penetrating Keratoplasty. Xu L, Harizman N, Tai TYT. Glaucoma Today November/December 2015
2014 The Literature. Glaucoma literature review. Harizman N, Vinod K. Glaucoma Today September/October 2014