Kenneth Prager, MD
Virtual Visits/Telehealth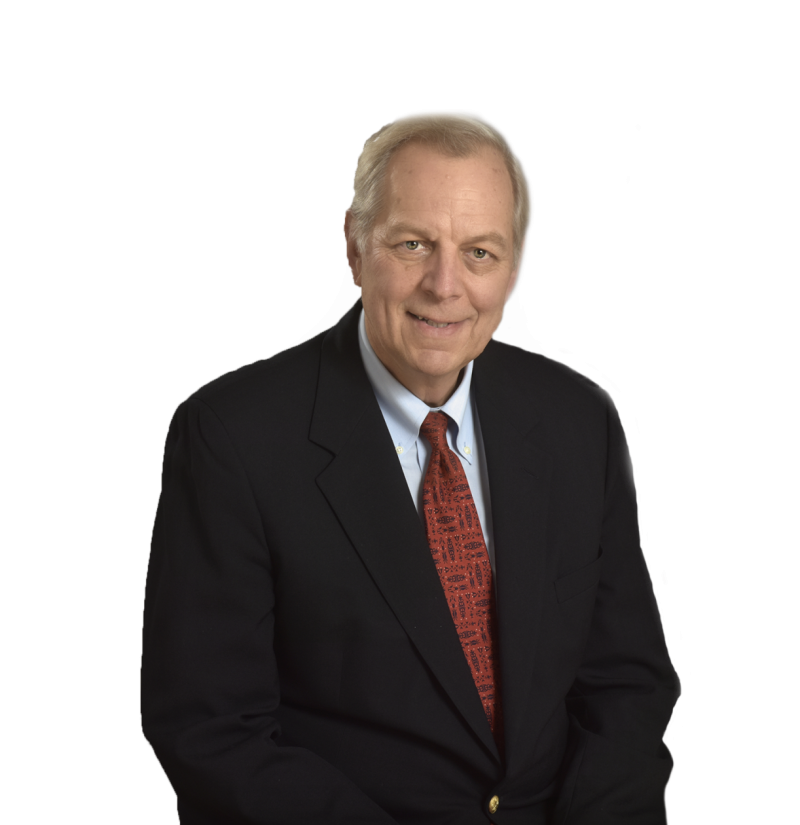 Overview
Dr. Prager is Professor of Clinical Medicine, Director of Clinical Ethics and Chairman of the Medical Ethics Committee at Columbia University Medical Center. He spent two years in the Indian health Service practicing general medicine on the Cheyenne River Sioux Indian Reservation in South Dakota after his medical internship. Dr. Prager held clandestine medical clinics in the Soviet Union during a visit to Refuseniks in 1986, and later set up the first U.S. - Soviet medical student exchange program between Columbia P&S and the First Moscow Medical Academy.
Dr. Prager has been a pulmonologist for over 35 years. He is heavily involved in teaching pulmonology and medical ethics to medical students, house officers and nurses. His writings on medicine and medical ethics have appeared in medical journals and textbooks as well as on the Op-Ed pages of The New York Times and The Wall Street Journal. Dr. Prager is a regular guest lecturer in Israel for the Ben Gurion University MD Program in International Health and Medicine in collaboration with Columbia University Health Sciences. He has received honors for his teaching, clinical expertise, contributions to organ donation, and medical humanism.
Areas of Expertise / Conditions Treated
Asthma
Biopsies
Chronic Cough
Chronic Obstructive Pulmonary Disease (COPD)
Emphysema
General Pulmonology
Interstitial Lung Disease
Lung Cancer
Pulmonary Disease
Pulmonary Medicine
Sarcoidosis
Spirometry
Academic Appointments
Professor of Medicine at CUMC
Administrative Titles
Director of Clinical Ethics
Chair, Ethics Committee
Hospital Affiliations
NewYork-Presbyterian / Columbia University Irving Medical Center
Schedule an Appointment
Virtual Visits/Telehealth
Virtual Visits allow you to connect with your provider from the comfort, convenience, and safety of your own home.
New and Existing Patients:
Connect Patient Portal
For existing patients, login to make an appointment, view documentation or contact your care provider.
Location(s)
161 Fort Washington Avenue
Insurance Accepted
Quality Health Management
Quality Health Management
UnitedHealthcare
Columbia University Employee Plan
*Please contact the provider's office directly to verify that your particular insurance is accepted.
Credentials & Experience
Education & Training
MD, Harvard / Medical School
Internship: Columbia Presbyterian Medical Center, NY
Residency: Columbia Presbyterian Medical Center, NY
Committees, Societies, Councils
HOSPITAL AND UNIVERSITY COMMITTEES
Associate Chairman, Medical Ethics Committee, 1992-94
Member, Pastoral Care Advisory Board, 2004-2010
Member, Executive Committee Society of Practitioners, 1995-
Medical Resident Selection Committee, 1978-2003
Member, Institutional Review Board, Columbia Presbyterian Medical Center, April-May, 1997
Member, Psychiatric Institute Institutional Review Board, May 1998-Feb. 1999
Member, Admissions Committee, Ben Gurion University of the Negev M.D. Program in International Health, 1997-
Executive Committee of the Administrative Council, Columbia University Center for Bioethics, 2004-
Director of the Meltzer Medical Ethics Fellowship, Columbia College of Physicians and Surgeons, 2012-
Honors & Awards
Fellow, American College of Physicians
Fellow, New York Academy of Medicine
One of New York City's Best Pulmonologists, "The Best Doctors in New York," New York Magazine, 1991; 1998; 1999; 2007; 2008
One of New York City's Best Internists/Pulmonologists, Castle Connoly Guide: How to Find the Best Doctors for You and Your Family, New York Metro Area, 1994, 1997, 1999-2016.
Guide to America's Top Physicians 2003-6, Consumers' Research Council of America
Best Doctors in America 2003-2016
Marquis Who's Who in America, 2003-14
Marquis Who's Who in Medicine and Healthcare 2009-12
National Register's Who's Who in Executives and Professionals 2004-05
Columbia Presbyterian Medical Center Housestaff Award for Excellence in Clinical Teaching, Senior Faculty, 1999-2000
Department of Nursing "Physician of the Year Award 2003," New York-Presbyterian Hospital
Award of Appreciation, New York Organ Donor Network, 2005
The Leonard Tow Humanism in Medicine Award, presented by the Arnold P. Gold Foundation, 2006
Alfred Markowitz Service Award, NY Presbyterian Hospital, Columbia Presbyterian Center, Society of Practitioners, June, 2006
Ewig Clinical Education Award, Department of Medicine, Columbia University Medical Center, 2007-2008
Distinguished Alumnus Award, Society of the Alumni of New York
Presbyterian/Columbia University Medical Center, 2012
Columbia University Presidential Award for Outstanding Teaching, 2015
Academy of Clinical Excellence, Columbia University College of Physicians and Surgeons, 2017
Research
Selected Publications
Prager K. When Physicians and Surrogates Disagree about Futility. Virtual Mentor. 2013;15:1022-1026. http://virtualmentor.ama-assn.org/2013/12/ecas2-1312.html.
Abrams DC, Prager K, Blinderman CD, Burkart KM, Brodie D. The Appropriate Use of Increasingly Sophisticated Life-Sustaining Technology. Virtual Mentor. 2013;15:1050-1055. http://virtualmentor.ama-assn.org/2013/12/stas2-1312.html.
Abrams DC, Prager K, Blinderman CD; Burkart K M; Brodie D. Ethical Dilemmas Encountered with the Use of Extracorporeal Membrane Oxygenation in Adults. Chest. 2014;145(4):876-882. 
Karel-Bart C, Prager K. Health Care Ethics Consultation in the United States AMA Journal of Ethics. 2016; 18:475-478. 
Rubin J, Prager K, Guide to Considering Nonpsychiatric Medical Intervention Over Objection for the Patient Without Decisional Capacity. Mayo Clinic Proceedings, April 5, 2018.
Prager K, Lessons From a Goses, Conversations, Journal of the Institute for Jewish Ideas and Ideals, Spring 2018
Mulaikal TA, Nakagawa S, Prager K. ECMO Bridge to No Recovery, Pushing the Limits of Patient and Family Autonomy: When is Enough Enough? Circulation, 2019.139:428-430. 
Kornfeld DS, Prager K. The Clinician as Clinical Ethics Consultant: An Empirical method of Study. The Journal of Clinical Ethics, 30, no.2 (Summer 2019): 96-108.
Fins Joseph J, Prager K. Meeting the Challenge of COVID-19: The Response of Two Ethics Consultation Services in New York City. The Journal of Clinical Ethics, fall 2020.
Nakagawa S, Uriel N, Prager K. Should it be Called "Suicide" or "Withdrawal of Life Support?" Journal of Pain and Symptom Management, September, 2020
Prager K, Fins Joseph J. The Covid-10 Crisis and Clinical Ethics in New York City. The Journal of Clinical Ethics, fall 2020.
Fischkoff K, Neuberg G, Dastidar J, Williams Erin P., Prager K, and Dugdale L. Clinical Ethics Consultations During the COVID-19 Pandemic at a New York City Medical Center. The Journal of Clinical Ethics, fall 2020.
Prager K, Dagi Glass L, Wang M, Chen R, Liebmann J, Cioffi G. Ophthalmology and Ethics in the COVID-19 Era. American Journal of Ophthalmology, 2021.224:158-162
David Fischkoff, BBA, Kenneth Prager, MD, Joyeeta Dastidar, MD, Lydia Dugdale, MD, Gerald Neuberg, MD, Samantha Nemeth, MA, MPH, Katherine Fischkoff, MD, FACS. Ethical Framework to Guide Decisions of Treatment Over Objection. Journal of the American College of Surgeons, August, 2021.