Eric Leung, MD
Interventional Spine Care, Pain Medicine, Physical Medicine and Rehabilitation
More specialties
Virtual Visits/Telehealth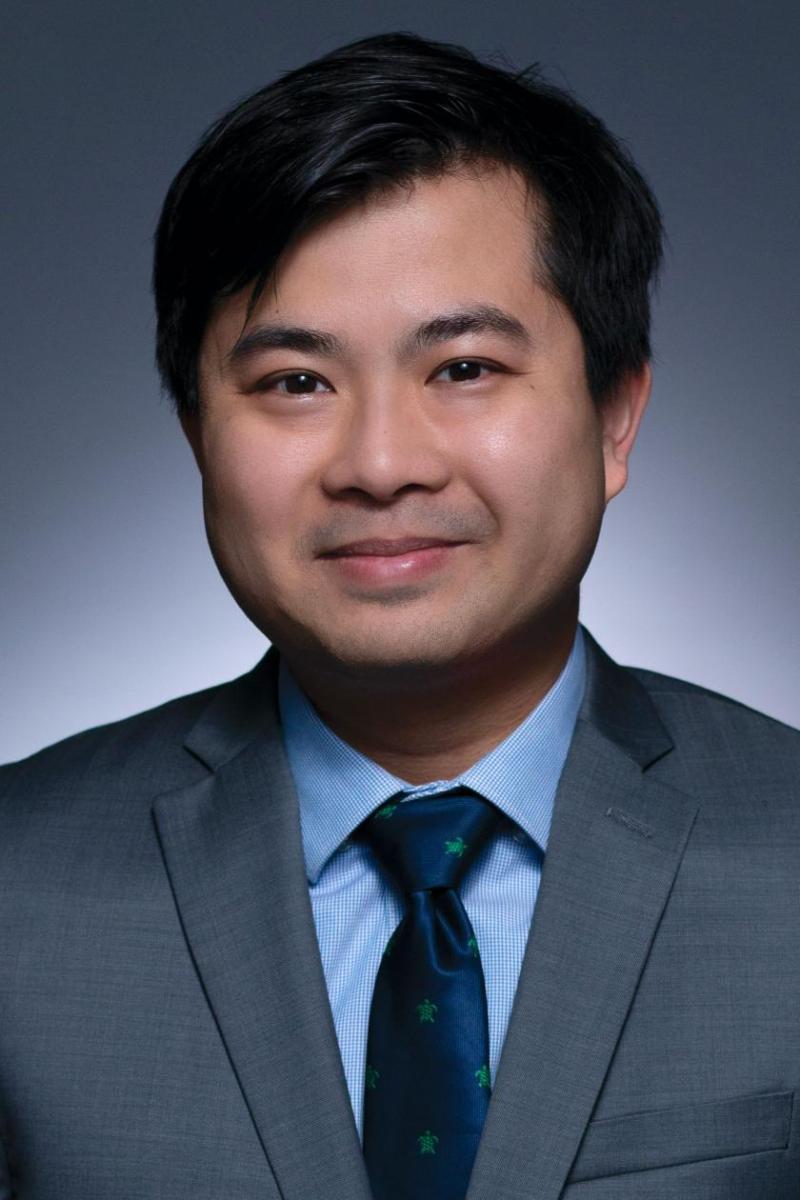 Overview
With extensive experience in physical medicine and rehabilitation and pain medicine, Eric Leung, MD provides the highest quality, comprehensive care for a wide range of disabling conditions. As a physiatrist, Dr. Leung specializes in spine and nerve disorders. With a special interest in cancer management and rehabilitation, Dr. Leung provides the most advanced diagnostic and therapeutic technologies and continuity of care within the framework of Columbia University Iriving Medical Center and NewYork-Presbyterian. He is devoted to expert diagnosis and treatment for improved patient outcomes and is committed to delivering state-of-the-art neurological care with compassion and sensitivity to the needs of patients and their families.
Areas of Expertise / Conditions Treated
Arthritis
Arthritis of Spine
Arthritis of the Back
Back and Neck Pain
Cervical Disc Herniations
Cervical Herniated Disc
Cervical Neck Pain
Cervical Spinal Stenosis
Cervical Spine Disease
Degenerative Cervical Spinal Stenosis
Degenerative Lumbar Spinal Stenosis
Degenerative Lumbar Spine Disorders
Degenerative Spinal Disorder
Degenerative Spine Disease
Disorder of Intervertebral Disc
Epidural and Facet Injections
Herniated Cervical Disc
Herniated Disc
Herniated Lumbar Intervertebral Disc
Hip Pain
Image Guided Musculoskeletal Proc
Interventional Spine Procedures
Joint Injections
Knee Pain
Knee Problem
Low Back and Neck Pain
Low Back Pain
Lower Back Pain
Lumbar Disc Herniation
Lumbar Herniated Disc
Muscle Strain
Musculoskeletal Disease
Musculoskeletal Disorder
Musculoskeletal Imaging
Musculoskeletal Pain
Musculoskeletal Rehabilitation
Musculoskeletal Ultrasound
Neck and Lumbar Spine Problems
Neck Pain
Neck Pain, Acute
Nerve Blocks
Nerve Pain Due to Spinal Stenosis
Non-operative Sports Medicine
Pain Medicine
Pain Medicine/Pain Management
Platelet Rich Plasma (PRP)
Platelet Rich Plasma Therapy
Radiofrequency
Radiofrequency Ablation
Rehabilitation
Rotator Cuff Injury
Rotator Cuff Tear
Rotator Cuff Tendonitis
Runner's Knee
Sacroiliac Joint Pain
Sciatica
Shoulder Arthritis
Shoulder Pain
Spinal Arthritis
Spinal Disorders
Spinal Injections
Spinal Nerve Root Block
Spinal Stenosis
Spinal Stenosis of Lumbar Region
Spine & Nerve Blocks
Spine Rehabilitation
Spondylosis
Sports Injuries
Sports Injury
Sports Injury Rehabilitation
Sports Medicine
Sports Medicine Rehabilitation
Sprains and Strains
Tendonitis
Torn Rotator Cuff
Trigger Point Injections
Academic Appointments
Assistant Professor of Rehabilitation and Regenerative Medicine
Hospital Affiliations
NewYork-Presbyterian Allen Hospital
Schedule an Appointment
Virtual Visits/Telehealth
Virtual Visits allow you to connect with your provider from the comfort, convenience, and safety of your own home.
New and Existing Patients:
Connect Patient Portal
For existing patients, login to make an appointment, view documentation or contact your care provider.
Credentials & Experience
Board Certifications
Physical Medicine and Rehabilitation
Pain Medicine