Dual Degree - MS/MPH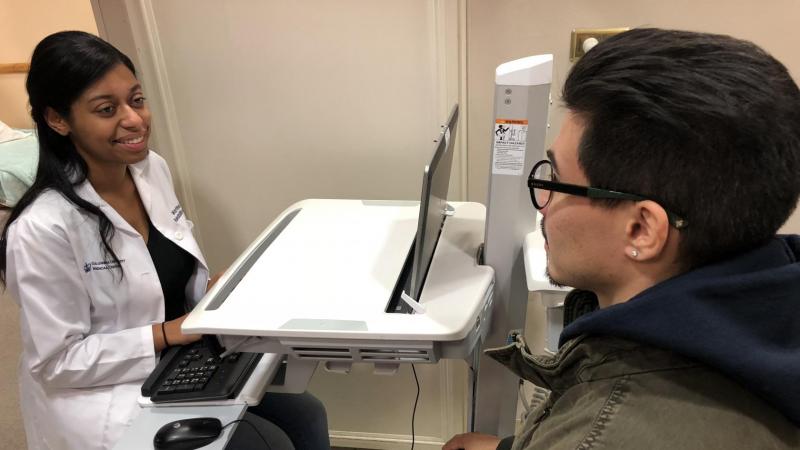 As healthcare practice and the healthcare industry evolves in the direction of increased efficiency and cost-effectiveness, demands on occupational therapists and on occupational therapy practice have increased. Graduates are entering positions that require them to assess and evaluate services needed for special populations. In response to this need the Programs in Occupational Therapy and the Joseph L. Mailman School of Public Health have developed a dual degree program which leads to a Master of Science (MS) in Occupational Therapy and a Master in Public Health (MPH).
The MS/MPH program prepares students to:
Emphasize prevention and public planning principles in conjunction with the rehabilitation process
Contribute to interdisciplinary health policy
Apply specialized knowledge of such areas as database management and epidemiological aspects of abnormal development to leadership positions as community program planners, client advocates, and participants in health care decision-making.
The dual masters program is designed to provide occupational therapy students with the tools needed to transfer their clinical skills to policy development and/or administrative duties. Occupational therapy students will be able to consider a variety of arenas for care, to contribute to interdisciplinary healthcare policy, and to apply specialized technical knowledge to leadership positions as community program planners, client advocates, and participants in healthcare decision-making.
Graduates of this program are prepared to work in a variety of settings including schools, corporations, and national, state, and local agencies concerned with health policies and healthcare practice. Students in the dual degree program take courses in occupational therapy and in public health.
All students in the dual degree program are required to take Public Health core courses and should refer to the Public Health website for additional information.