Dean's Lecture Series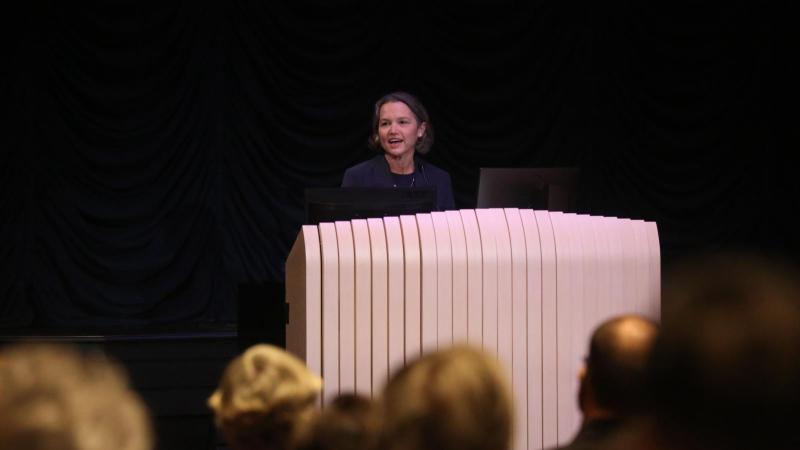 We live in a time of free-flowing exchange of ideas across disciplines, geographic borders, and cultures. The Dean's Lecture Series at Columbia University Irving Medical Center (CUIMC) was established as a leisurely way to learn about work being performed in other medical, scientific, and academic disciplines.
The lectures, sponsored by the Vagelos College of Physicians and Surgeons, are intended to focus on the collaborative nature of our scientific endeavors and to celebrate scholarly exchange among all CUIMC faculty, other Columbia faculty, and the greater scientific and academic medicine community.
Lecture topics are diverse, from fundamental bench research, patient care, and medical education to humanism and death and dying. The lectures honor scientists of world acclaim; for example, nearly half the recipients of our annual Louisa Gross Horwitz Prize have gone on to win the Nobel Prize. The recipient of the Horwitz Prize, one of Columbia's most prestigious awards, gives well-attended lectures at both the medical center and Morningside campuses. Other lectures honor Columbia benefactors and legends, among them the Heidelberger-Kabat Lecture, which memorializes Columbia's pioneers in immunology, Michael Heidelberger and Elvin Kabat.
Leading scholars, clinicians, scientists, and thinkers have also lectured at Columbia, and we have been fortunate to honor them for their contributions to their fields. Visiting lecturers have included Bert Vogelstein, Stanley Prusiner, Barbara McClintock, Zbigniew Brzezinski, Fred Friendly, Simon Schama, Senator Daniel Patrick Moynihan, Judah Folkman, George Soros, and Arthur Caplan.
The lectures are not intended to be isolated events. They are intended to build lasting scientific curiosity and collaboration well after faculty and students leave the lecture hall. By working together, we increase our opportunities to improve health and prevent disease far beyond our clinics, classrooms, and labs. I invite you to attend any or all of these lectures throughout the academic year.