Vivienne C. Greenstein, PhD
Professor of Electrophysiology (in Ophthalmology) at CUMC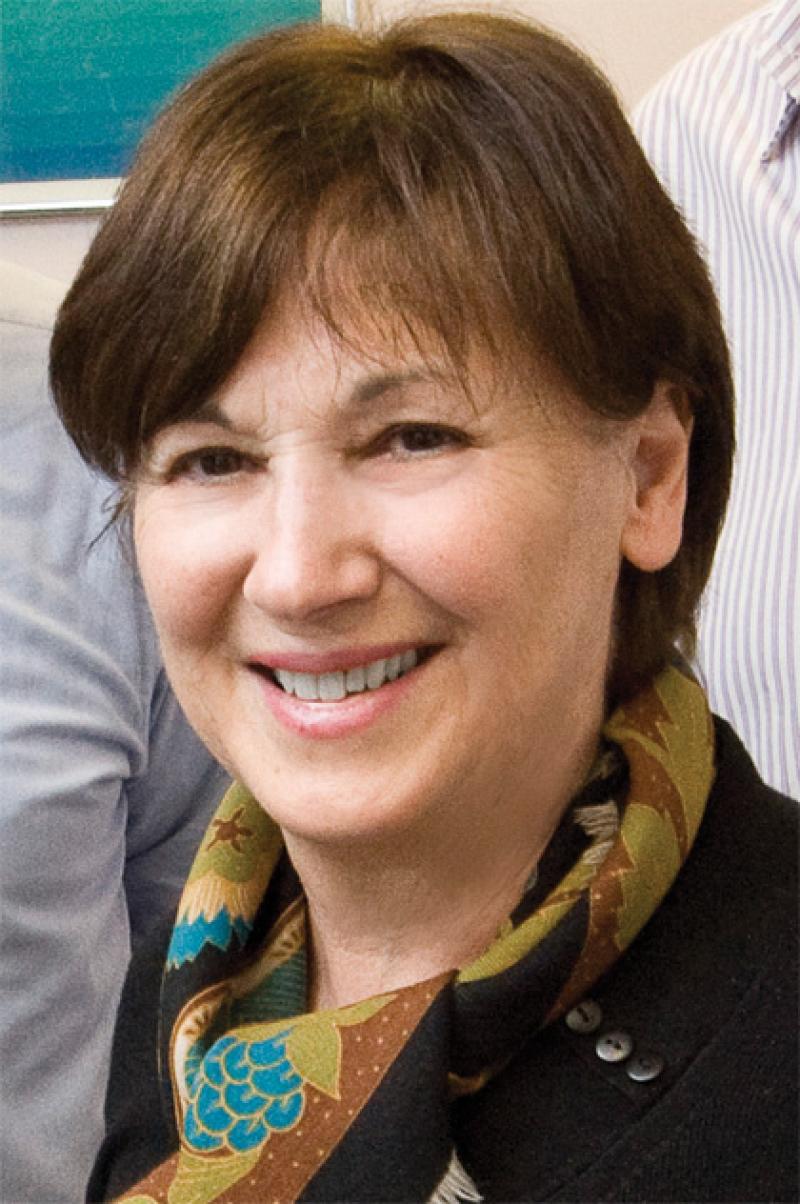 Overview
Academic Appointments
Professor of Electrophysiology (in Ophthalmology) at CUMC
Credentials & Experience
Education & Training
Columbia University Graduate School of Arts and Sciences, NY
Research
Dr. Greenstein's primary research aims are: To understand the mechanisms involved in diseases affecting the retina and optic nerve and to improve methods for detecting retinal and/or optic nerve damage caused by these diseases. A variety of non-invasive structural (e.g. optical coherence tomography (OCT), adaptive optics scanning laser ophthalmoscopy) and functional measures (e.g. visual fields, fundus tracking perimetry, color vision, multifocal ERG and VEP) are used to test specific hypotheses about the sites and mechanisms of diseases affecting the retina and/or optic nerve. With the increase in ongoing and anticipated clinical trials involving retinal disease there is a need for localized measures of retinal function and structure to evaluate treatment efficacy, Dr. Greenstein is now focusing her research on determining how localized measures of visual function in patients with retinal diseases are related to underlying retinal structure using the latest OCT techniques, adaptive optics scanning laser ophthalmoscopy, and fundus autofluorescence.
Research Interests
Development of noninvasive techniques for studying mechanisms by which disease affects retinal cells
Selected Publications
Recent Publications:
Duncker T, Stein GE, Lee W, Tsang SH, Zernant J, Bearelly S, Hood DC, Greenstein VC, Delori FC, Allikmets R, Sparrow JR. Quantitative fundus autofluorescence and optical coherence tomography in ABCA4 carriers.Invest Ophthalmol Vis Sci. 2015 Nov;56(12):7274-85. PMID: 26551331.
Nõupuu K, Lee W, Zernant J, Greenstein VC, Tsang S, Allikmets R. Recessive Stargardt disease phenocopying hydroxychloroquine retinopathy.Graefes Arch Clin Exp Ophthalmol. 2015 Aug 28. PMID: 26311262
Greenstein VC, Schuman AD, Lee W, Duncker T, Zernant J, Allikmets R, Hood DC, Sparrow JR. Near-infrared autofluorescence: its relationship to short-wavelength autofluorescence and optical coherence tomography in recessive stargardt disease. Invest Ophthalmol Vis Sci. 2015 May;56(5):3226-34. PMID: 26024107
Greenstein VC, Amaro-Quireza L, Abraham ES, Ramachandran R, Tsang SH, Hood DC. A comparison of structural and functional changes in patients screened for hydroxychloroquine retinopathy. Doc Ophthalmol. 2015 Feb;130(1):13-23. PMID: 25502494
Duncker T, Marsiglia M, Lee W, Zernant J, Tsang SH, Allikmets R, Greenstein VC, Sparrow JR. Correlations among near-infrared and short-wavelength autofluorescence and spectral-domain optical coherence tomography in recessive Stargardt disease.
Invest Ophthalmol Vis Sci. 2014 Oct 23;55(12):8134-43. PMID: 25342616
Park SP, Lee W, Bae EJ, Greenstein V, Sin BH, Chang S, Tsang SH. Early structural anomalies observed by high-resolution imaging in two related cases of autosomal-dominant retinitis pigmentosa.Ophthalmic Surg Lasers Imaging Retina. 2014 Sep-Oct;45(5):469-473. PMID: 25215869
Xie YA, Lee W, Cai C, Gambin T, Nõupuu K, Sujirakul T, Ayuso C, Jhangiani S, Muzny D, Boerwinkle E, Gibbs R, Greenstein VC, Lupski JR, Tsang SH, Allikmets R. New syndrome with retinitis pigmentosa is caused by nonsense mutations in retinol dehydrogenase RDH11.Hum Mol Genet. 2014 Nov 1;23(21):5774-80. PMID: 24916380
Acton JH, Greenstein VC. Fundus-driven perimetry (microperimetry) compared to conventional static automated perimetry: similarities, differences, and clinical applications. Can J Ophthalmol. 2013 Oct;48(5):358-63. PMID: 24093180
Acton JH, Greenberg JP, Greenstein VC, Marsiglia M, Tabacaru M, Theodore Smith R, Tsang SH. Evaluation of multimodal imaging in carriers of X-linked retinitis pigmentosa.Exp Eye Res. 2013 Aug;113:41-8. PMID: 23669302
Park SP, Chung JK, Greenstein V, Tsang SH, Chang S. A study of factors affecting the human cone photoreceptor density measured by adaptive optics scanning laser ophthalmoscope.Exp Eye Res. 2013 Mar;108:1-9. PMID: 23276813