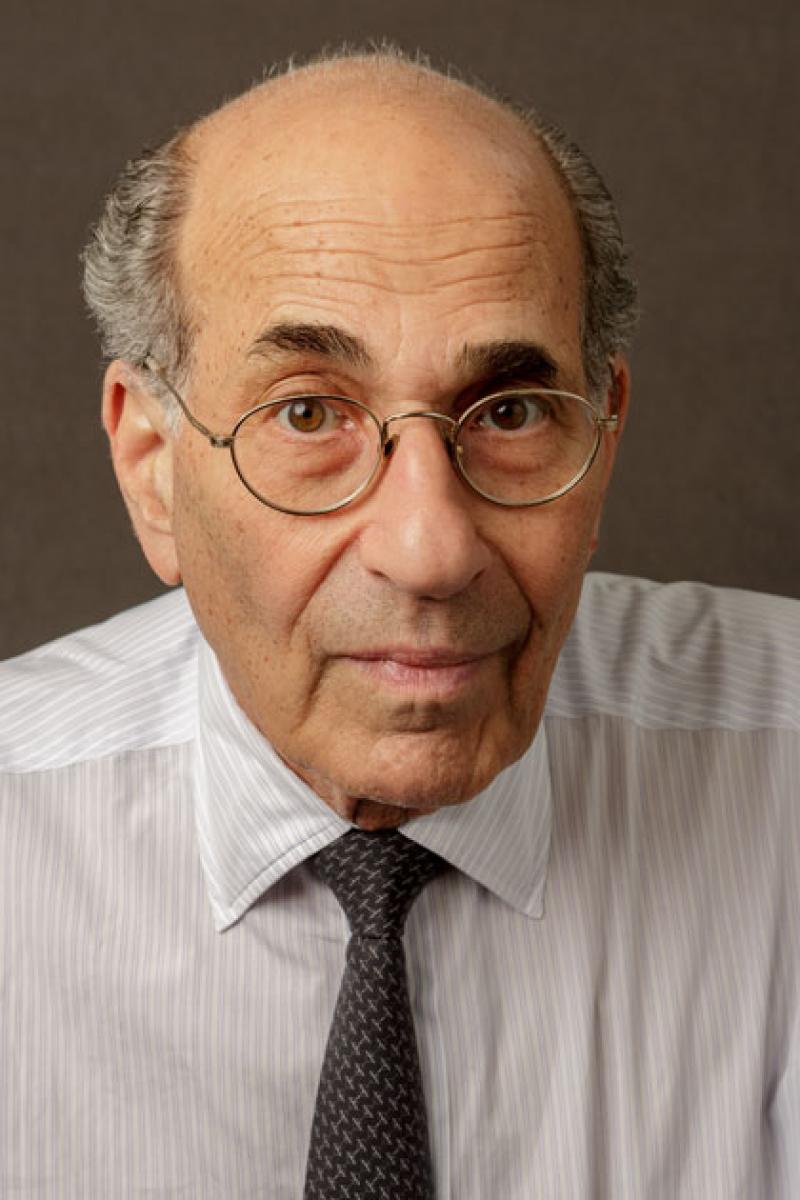 Overview
I am University Professor and Investigator at the Howard Hughes Medical Institute, Columbia University Medical Center. In addition, I am a member of the Departments of Biochemistry and Molecular Biophysics; Neuroscience and the Comprehensive Cancer Center. I obtained an A.B. from Columbia College and an M.D. from Johns Hopkins Medical School. In earlier studies with colleagues Michael Wigler and Saul Silverstein, gene transfer techniques were developed that permit the introduction of virtually any gene into any cell. These studies not only allowed for a novel approach to isolate genes but also provided a detailed analysis of how they worked. At the same time, these experiments allowed for the production of an increasingly large number of clinically important proteins. These studies also led to the isolation and functional analysis of a gene for the lymphocyte surface protein, CD4, the cellular receptor for the AIDS virus, HIV.
I then began to apply molecular biology to problems in neuroscience with the expectation that genetics could interface with neuroscience to approach the tenuous relationship between genes, behavior, and perception. My studies on the logic of the sense of smell revealed over a thousand genes involved in the recognition of odors and provided insight into how genes shape our perception of the sensory environment. My current work centers on how the recognition of odors is translated into an internal representation of sensory quality in the brain and how this representation leads to meaningful thoughts and behavior.
Email: ra27@columbia.edu
Administrative Titles
Co-Director, Mind Brain Behavior Initiative
Credentials & Experience
Education & Training
AB, 1967 Molecular Biology, Columbia University
MD, 1970 Johns Hopkins Medical School
Internship: 1971 Columbia University
Fellowship: 1972 Columbia University
Committees, Societies, Councils
Member, The Kavli Institute for Brain Science
Honors & Awards
2004, Nobel Prize in Physiology or Medicine
Investigator, Howard Hughes Medical Institute
Research
Mammals possess an olfactory system of inordinate discriminatory power. We are studying how the diversity and specificity of olfactory perception is accomplished. Our analysis of the patterns of expression of the odorant receptor genes, coupled with earlier electrophysiologic experiments have provided a logic for olfactory discrimination. Individual olfactory sensory neurons express only one of a thousand receptor genes. Neurons expressing a given receptor, although randomly distributed in domains in the epithelium, project their axons to a small number of topographically fixed loci or glomeruli in the olfactory bulb. These data support a model of olfactory coding in which discrimination of odor quality would result from the detection of specific spatial patterns of activity in the olfactory bulb.
Research Interests
Neurogenetics
Sensory Physiology
Synapses and Circuits
Selected Publications
2015 Gore F, Schwartz EC, Brangers BC, Aladi S, Stujenske JM, Likhtik E, Russo MJ, Gordon JA, Salzman CD, Axel R. Neural Representations of Unconditioned Stimuli in Basolateral Amygdala Mediate Innate and Learned Responses. Cell 162(1):134-45.
2014 Aso Y, Hattori D, Yu Y, Johnston RM, Iyer NA, Ngo TT, Dionne H, Abbott LF, Axel R, Tanimoto H, Rubin GM. The neuronal architecture of the mushroom body provides a logic for associative learning. Elife. 3:e04577.
2008 Fleischmann, A., B.M. Shykind, D.L. Sosulski, K.M. Franks, M.E. Glinka, D-F., Mei, Y. Sun, J. Kirkland, M., M. Mendelsohn, M.W. Albers, and R. Axel. Mice with a "Monoclonal: Nose": Perturbations in an Olfactory Map Impair Odor Discrimination. Neuron 60:1068-1081.
2008 Datta. S.R., M.L.Vasconcelos, V. Ruta, S. Luo, A. Wong, E. Demir, J. Flores, K. Balonze, B.J.Dickson, and R. Axel. The Drosophila pheromone cVA activates a sexually dimorphic neural circuit. Nature 452:473-477.
2008 Barnea, G., W. Strapps, G. Herrada, Y. Berman, J. Ong, B. Kloss, R. Axel, and K. J. Lee. The genetic design of signaling cascades to record receptor activation. Proc. Natl. Acad. Sci., USA (December 28, 2007, Published Ahead of Print) 105(1) 64-69.
2007 Mancia, F., S. Brenner-Morton, R. Siegel, Z. Assur, Y. Sun, Y, I. Schieren, M. Mendelsohn, R. Axel, and W. Hendrickson. Production and characterization of monoclonal antibodies sensitive to conformation in the 5HT2c serotonin receptor. Proc. Natl. Acad. Sci., USA 104: 4303-4308
2006 Lomvardas, S., G. Barnea., D.J. Pisapia,, and R. Axel. Interchromosomal interaction and olfactory receptor choice. Cell, 126:403-413.
2004 Suh, S.B., A.M. Wong, A.C. Hergarden, J.W. Wang, A. Simon, S. Benzer, R. Axel, and D.J. Anderson. A single population of olfactory sensory neurons mediates an innate avoidance behavior in Drosophila. Nature 431:854-859.
2004 Shah, N.M., D. Pisapia., S. Maniatis, M. Mendelsohn, A. Nemes, and R. Axel. Visualizing sexual dimorphism in the brain. Neuron 43:313-319.