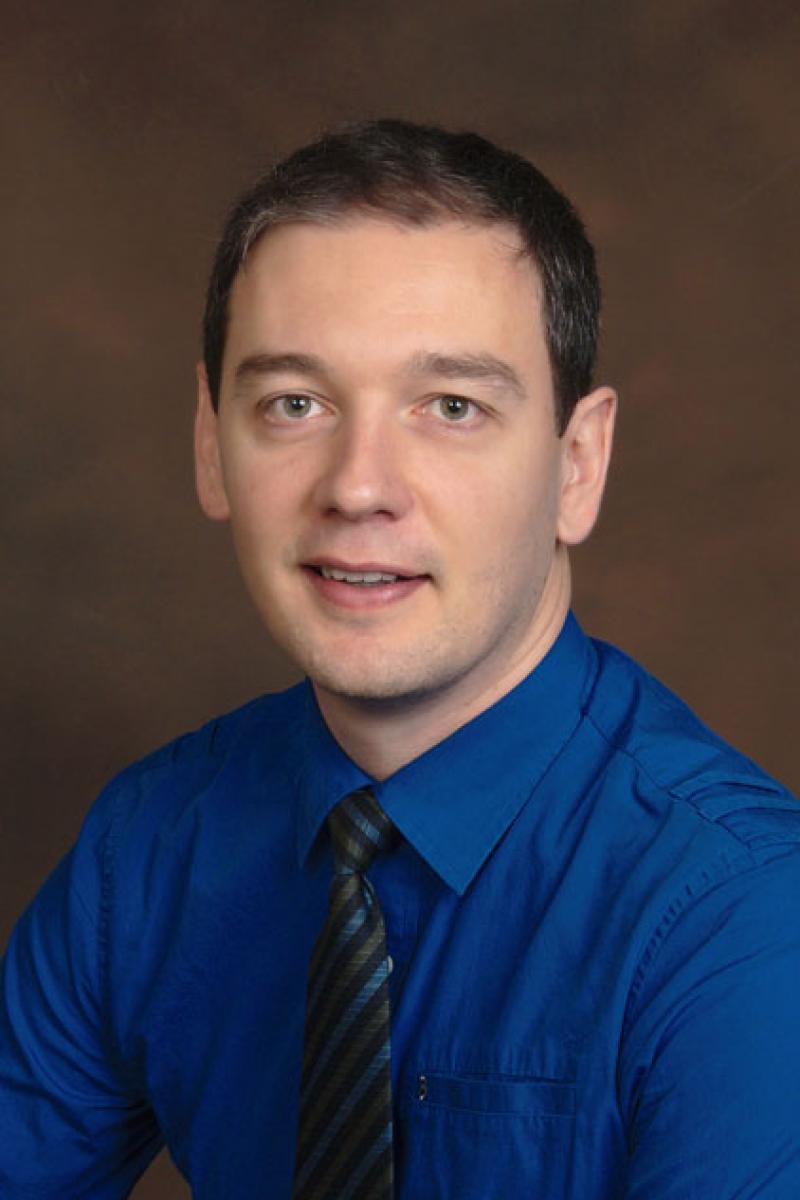 Overview
Dr. Remi Creusot is an assistant professor in the Department of Medicine and principal investigator at the Columbia Center for Translational Immunology and the Naomi Berrie Diabetes Center. Dr. Creusot obtained his BS degree in Biochemistry and MS degree in Microbiology from the University of Nancy (France), and received his PhD in Immunology from the University of London at University College London (UK). He subsequently trained at Stanford University, where he was consecutively postdoctoral fellow, research associate and instructor in the Department of Medicine, Division of Immunology and Rheumatology. Dr. Creusot joined Columbia University in November 2012 and his research interests revolve around the pathogenesis and prevention of Type 1 Diabetes. He and his group study how several processes that contribute to the maintenance of immune tolerance are impaired, allowing the progression of the disease. The lab works on several new therapeutic strategies aimed at restoring immune tolerance and blocking autoimmunity. This research allies basic research, preclinical studies using mouse models and translational studies using patient samples.
Academic Appointments
Associate Professor of Medical Sciences (in Medicine)
Administrative Titles
Principal Investigator, Columbia Center for Translational Immunology
Director, CCTI and Herbert Irving Comprehensive Cancer Center Flow Cytometry Core
Principal Investigator, Naomi Berrie Diabetes Center
Director, Diabetes Research Center Flow Cytometry and Cell Sorting Core
Credentials & Experience
Education & Training
BS, 1996 Biochemistry, University of Nancy (France)
MS, 1998 Microbiology, University of Nancy (France)
PhD, 2002 Immunology, University College London
Fellowship: 2007 Stanford University
Committees, Societies, Councils
2009-present: Immunology of Diabetes Society
2015-present: Federation of Clinical Immunology Societies
2016-present: American Society of Gene and Cell Therapy
Honors & Awards
JDRF Transition Award (2013)
JDRF Early Career Investigator Travel Award (2010)
JDRF Advanced Postdoctoral Fellowship (up to 3 years funding) (2010)
JDRF Trainee/Young Investigator Travel Award (2009)
JDRF Travel Award (2008)
JDRF Travel Award (2007)
FOCIS Poster of Distinction Award (2006)
JDRF Postdoctoral Fellowship (2 years funding) (2005)
Glaxo SmithKline Scholarship (1 year funding, 2001-2002)
Leonardo da Vinci Award (EU program for mobility in research, 6 months funding) (1998)
Research
After joining Columbia University, Dr. Creusot expanded his interests to translational research using human samples and humanized mice to investigate aspects of immune tolerance (or lack thereof) in T1D. The ultimate goal of his research is to firmly reestablish immune tolerance in individuals with T1D, meaning that immune cells would be re-educated to stop attacking insulin-producing beta-cells, or any islet transplant if applicable.
Research Interests
Epitope-based immunotherapy of T1D:
We evaluate several platforms to deliver customized epitopes in an effort to rebuild immune tolerance to beta-cell antigens. Our platforms include:
1) Tolerogenic DNA vaccines;
2) Formulated RNA-based delivery of epitopes and immunomodulators;
3) Soluble antigen arrays (in partnership with Orion Bioscience and University of Kansas).
Tolerogenic antigen-presenting cells in T1D:
We characterize antigen-presenting cell populations in relevant tissues such as pancreas-draining lymph nodes from T1D-prone mice and T1D patients to identify possible functional defects and targets for immunotherapy. These populations include poorly studied lymph node stromal cells which the lab intends to leverage in its efforts to reestablish tolerance.
Development of human diabetogenic T cells:
The lab is using state-of-the-art humanized mouse models to study the development of human T cells that recognize beta-cell antigens in an effort to understand why they are not properly purged or regulated in order to prevent autoreactivity against beta-cells.
The role of Deaf1 in peripheral tolerance and T1D disease development:
We study the biological function of the transcription factor Deaf1 as it relates to immune tolerance in order to better understand the consequences of its loss of function in cells from pancreatic lymph nodes in association with T1D in both the mouse model and patients.
Research Interests
Autoimmunity
Dendritic cells
Humanized mice
Immune tolerance
Stromal cells
Type 1 diabetes
Grants
nPOD / Helmsley Charitable Trust, George Eisenbarth Award for nPOD Team Science (Creusot Subcontract PI)
01/01/19 – 12/31/19 ($26,950)
NIH/NIAID, R01 AI142428-01 (Creusot PI)
11/15/18 – 10/31/23 ($1,250,000)
In vivo development and reactivity of human autoreactive T cells
NIH/NIDDK, P30 DK063608 (Creusot Core Leader)
02/01/08 – 01/31/23 ($92,000)
Diabetes & Endocrinology Research Center.Role: Core leader (10%)
Selected Publications
Li Y, Teteloshvili N, Tan S, Rao S, Han A, Yang YG, Creusot RJ. Humanized mice reveal new insights into the thymic selection of human autoreactive CD8+ T cells. Front. Immunol. 2019; 10:63 (Epub 02/04/2019).
Postigo-Fernandez J, Creusot RJ. A multi-epitope DNA vaccine enables a broad engagement of diabetogenic T cells for tolerance in Type 1 diabetes. J. Autoimmun. 2018; 98:13-23 (Epub 11/17/18).
Creusot RJ, Postigo-Fernandez J, Teteloshvili N. Altered function of antigen-presenting cells in Type 1 diabetes: a challenge for antigen-specific immunotherapy? Diabetes 2018; 67(8):1481-1494.
Kraakman MJ, Liu Q, Postigo-Fernandez J, Ji R, Kon N, Larrea D, Namwanje M, Fan L, Chan M, Area-Gomez E, Fu W, Creusot RJ, Qiang L. Targeted PPARg Deacetylation Dissociates thiazolidinedione's metabolic benefits from its adverse effects. J. Clin. Invest. 2018 (Epub 05/14/2018).
Dastagir SR, Postigo-Fernandez J, Xu C, Stoeckle JH, Firdessa-Fite R, Creusot RJ. Efficient presentation of multiple endogenous epitopes to both CD4+ and CD8+ diabetogenic T cells for tolerance. Mol. Ther. Methods Clin. Dev. 2016; 4: 27-38.
Creusot RJ, Battaglia M, Roncarolo MG, Fathman CG. Cell-based therapies and other non-traditional approaches for Type 1 diabetes. Stem Cells 2016; 34(4):809-819 (Epub 02/03/2016).
Johannesson B, Sui L, Freytes D, Creusot RJ, Egli D (2015) Towards beta cell replacement for diabetes. EMBO J. 34(7):841-855.
Yip L, Fuhlbrigge R, Taylor C, Creusot RJ, Matsumura T, Whiting C, Schartner JM, Akter R, Von Herrath M, Fathman CG (2015) Inflammation and hyperglycemia mediate Deaf1 splicing in the pancreatic lymph nodes via distinct pathways during Type 1 diabetes. Diabetes. 64(2): 604-617.
Creusot RJ, Giannoukakis, N, Trucco M, Clare-Salzler MJ, Fathman CG (2014) It's time to bring dendritic cell therapy to Type 1 Diabetes. Diabetes 63(1): 20-30.
Yip L, Creusot RJ, Pager CT, Sarnow P, Fathman CG (2013) Reduced DEAF1 function during Type 1 diabetes inhibits translation in lymph node stromal cells by suppressing Eif4g3. J. Mol. Cell. Biol. 5(2): 99-110.
Junttila IS*, Creusot RJ*, Moraga I*, Bates DL*, Wong MT, Alonso MN, Suhoski MM, Lupardus P, Meier-Schellersheim M, Engleman EG, Utz PJ, Fathman CG, Paul WE, Garcia KC (2012) Redirecting cell-type specific cytokine responses with engineered interleukin-4 superkines. Nature Chem. Biol. 8(12): 990-998. (*Contributed equally)
Creusot RJ, Chang P, Healey DG, Tcherepanova IY, Nicolette CA, Fathman CG (2010). A short pulse of IL-4 delivered by DCs electroporated with modified mRNA can both prevent and treat autoimmune diabetes in NOD mice. Mol. Ther. 18(12): 2112-2120.
Yip L, Su L, Sheng D, Chang P, Atkinson M, Czesak M, Albert PR, Collier A, Turley SJ, Fathman CG, Creusot RJ (2009) Deaf1 isoforms control peripheral tissue antigen expression in the pancreatic lymph nodes during type 1 diabetes. Nature Immunol. 10(9): 1026-1033.
Creusot RJ, Yaghoubi SS, Chang P, Chia J, Contag CH, Gambhir SS, Fathman CG (2009) Lymphoid tissue specific homing of bone marrow-derived dendritic cells. Blood. 113(26):6638-6647.
Kodama K, Butte AJ, Creusot RJ, Su L, Sheng D, Dang D, Hartnett M, Iwai H, Holness C, Soares LR, Fathman CG (2008) Time-dependent and tissue-specific changes in gene expression during disease induction and progression in NOD mice. Clin. Immunol. 129(2):195-201.
Creusot RJ, Mitchison NA (2004) How dendritic cells control cross-regulation between lymphocytes. Trends Immunol. 26(3): 126-131.
Creusot RJ, Thomsen LL, Tite JP, Chain BM (2003) Local cooperation dominates over competition between CD4+ T cells of different antigen/MHC specificity. J. Immunol. 171(1): 240-246.
Creusot RJ, Biswas JS, Thomsen LL, Tite JP, Mitchison NA, Chain BM (2003) Instruction of naïve CD4+ T cells by polarized CD4+ T cells within dendritic cell clusters. Eur. J. Immunol. 33(6): 1686-1696.