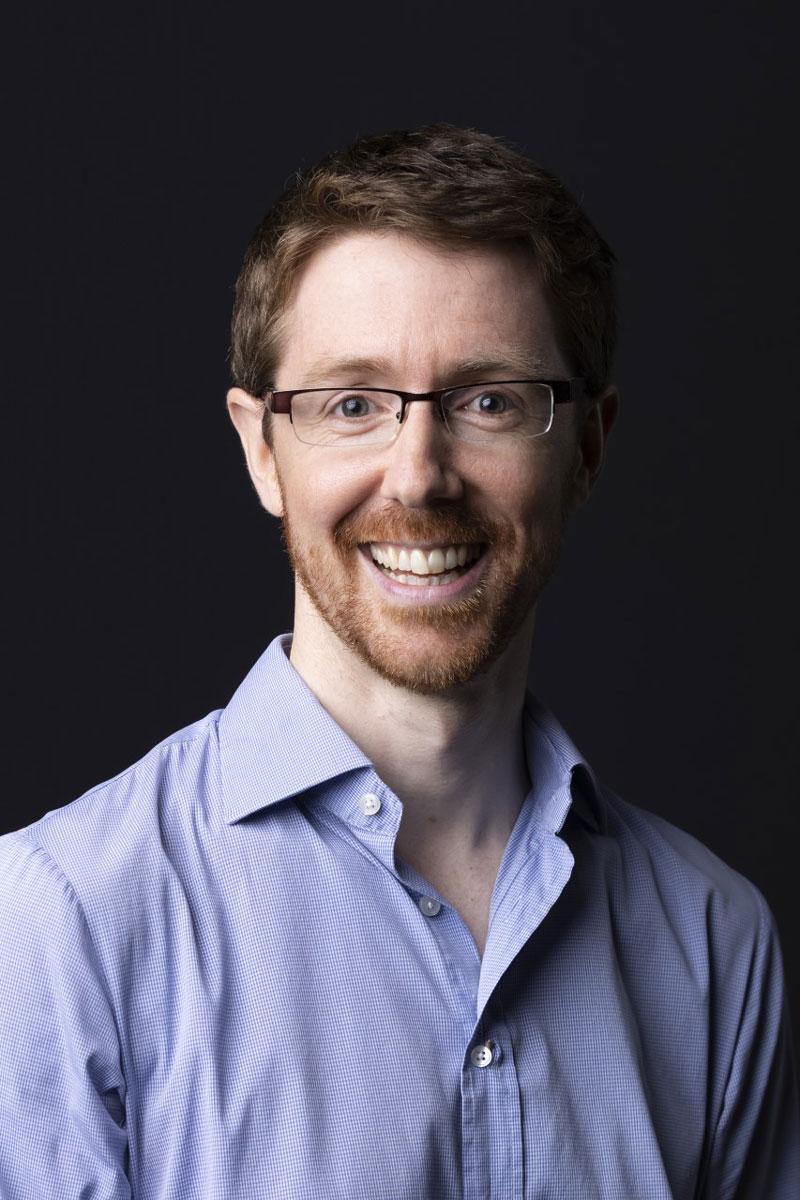 Overview
Martin Picard, PhD received his BSc Honours in neuroimmunology, and PhD in mitochondrial biology of aging at McGill University. He then moved to the University of Pennsylvania for a postdoctoral fellowship in the Center for Mitochondrial and Epigenomic Medicine with Doug Wallace. There, he worked on mitochondria-mitochondria interactions, mitochondrial reprogramming of the nuclear (epi)genome, and mitochondrial stress pathophysiology along with Bruce McEwen at the Rockefeller University. He joined the faculty of Columbia University in 2015.
Dr. Picard's Mitochondrial PsychoBiology Laboratory investigates mechanisms of brain-body communication with a focus on mitochondria. Investigators and trainees in Dr. Picard's translational research program combine clinical, cellular, and computational approaches to examine how psychosocial exposures impact mitochondrial structure and functions, and in turn, how energetic perturbations within mitochondria influence key brain-body processes involved in cognition, stress resilience, and aging.
Together with their collaborators, they work across organelle to organism to elucidate energetic principles that shape human health across the lifespan. Dr. Picard's team has developed a mitochondrial health index (MHI) to study the mind-mitochondria connection, identified novel membrane structures for mitochondrial communication in humans, showed that cell-free mitochondrial DNA (cf-mtDNA) is a psychological stress-inducible molecule, developed a cellular lifespan model that recapitulates molecular longitudinal trajectories of human aging in vitro, and found that human hair greying is reversible and linked to life stress.
Laboratory website: www.picardlab.org
Academic Appointments
Associate Professor of Behavioral Medicine (in Psychiatry and Neurology)
Administrative Titles
Columbia Translational Neuroscience Initiative (CTNI) Scholar
Credentials & Experience
Education & Training
PhD, 2012 Mitochondrial biology of aging, McGill University
Fellowship: 2015 University of Pennsylvania
Honors & Awards
2015 Fellow, Gray Matters at Columbia
2017 Research Fellow, Columbia University Aging Center
2017 Herbert Irving Scholar, Columbia Irving Institute (2017-2020)
2019 Neal E Miller New Investigator Award (ABMR)
2019 NIH Rising Stars Lecture
2021 Early Career Impact Award (Federation of Associations of Behavioral and Brain Sciences – FABBS)
Research
Research Interests
Aging
Cell-free Mitochondrial DNA
Mitochondrial Disease
Mitochondrial Psychobiology
Mitochondrial Signaling and Behavior
Network Science
Stress Pathophysiology
Selected Publications
Rausser S, Trumpff C, McGill MA, Wang W, Karan K, Mitchell A, Monk C, Segerstrom S, Reed R, Picard M. Mitochondrial phenotypes in purified human immune cell subtypes and cell mixtures. BioRxiv: https://www.biorxiv.org/content/10.1101/2020.10.16.342923v5
Rosenberg A, Rausser S, Ren J, Mosharov EV, Sturm G, Ogden RT, Patel P, Soni RK, Lacefield C, Tobin DJ, Paus R, Picard M. Quantitative mapping of human hair graying and reversal in relation to life stress. eLife 2021;10:e67437
Picard M, Sandi C. The social nature of mitochondria: Implications for human health. Neurosci Biobehav Rev 2021; 120(5):595-610
Karan KR, Trumpff C, McGill MA, Thomas JE, Sturm G, Lauriola V, Sloan RP, Rohleder N, Kaufman BK, Marsland AL, Picard M. Mitochondrial respiratory chain function modulates LPS-induced inflammatory signatures in human blood. Brain Behav Immun Health 2020; 100080
Picard M, Trumpff C, Burelle Y. Mitochondrial psychobiology: Foundation and applications. Curr Opin Behav Sci 2019; 28:142-151
Sturm G, Cardenas A, Bind MA, Horvath S, Wang S, Wang Y, Ha?gg S, Hirano M, Picard M. Human aging DNA methylation signatures are conserved but accelerated in cultured fibroblasts. Epigenetics 2019; 14(10):961-976
Trumpff C, Marsland AL, Basualto C, Martin JL, Carroll JE, Sturm G, Gu Z, Vincent A, Kaufman BA, Picard M. Acute psychological stress increases serum circulating cell-free mitochondrial DNA. Psychoneuroendocrinol 2019; 106:268-276
Vincent AE, Turnbull DM, Hajnoczky G, Eisner V, Picard M. Mitochondrial nanotunnels. Trends Cell Biol 2017; 27(11):787-799
Picard M, McManus MJ, Gray J, Nasca C, Moffat C, Kopinsky P, Seifert E, McEwen BS, Wallace DC. Mitochondrial functions modulate neuroendocrine, metabolic, inflammatory and transcriptional responses to psychological stress. PNAS 2015; 112(48):E6614-23