Lloyd A. Greene, PhD
Professor of Pathology & Cell Biology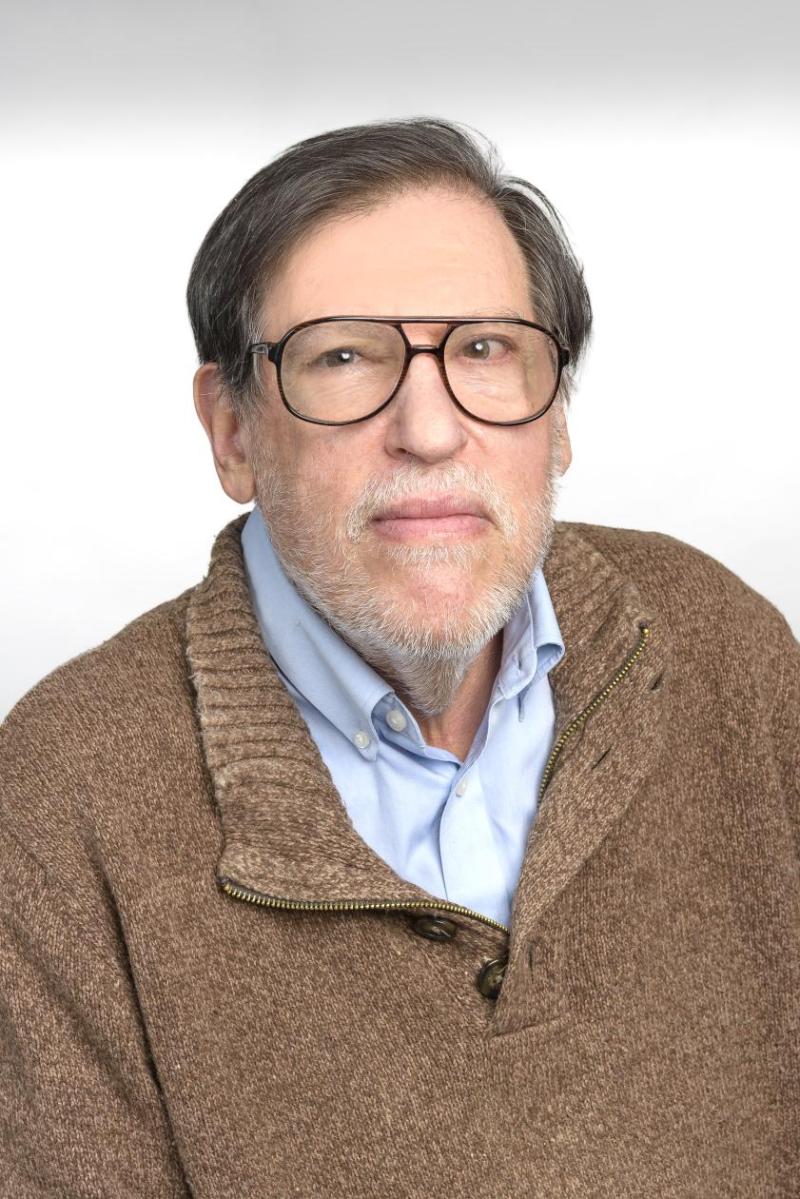 Overview
Academic Appointments
Professor of Pathology & Cell Biology
Credentials & Experience
Education & Training
PhD, 1970 Chemistry, University of California San Diego
Research
The overall goal of research in this laboratory is to understand the mechanisms whereby neuronal precursors differentiate into mature functional neurons. To this end, we use the rat PC12 pheochromocytoma cell line developed in this laboratory as a model system to study the mechanism of action of nerve growth factor (NGF) and the steps that lead to neuronal differentiation. Among current projects in the laboratory are those addressing the following questions: 1) What is the essential property of the high-affinity NGF receptor that permits it to mediate the functional activities of NGF and how is this receptor different from the low-affinity, non-functional NGF receptor? 2) What is the transductional mechanism by which NGF receptor occupancy leads to subsequent response? 3) What are the steps beyond immediate transduction that lead to NGF mechanisms? 4) What is the mechanism by which NGF regulates growth cone motility? What are the molecules involved in this effect? 5) What genes are regulated by NGF? By what pathways are they regulated? 6) What are the mechanism by which NGF promotes the initiation and regeneration of neurites; specifically, what is the role of specific cytoskeleton proteins in this process? 7) How do NGF and other neuronotrophic substances maintain cell survival? 8) How do such agents regulate cell proliferation?
Research Interests
Cell Specification and Differentiation
Neural Degeneration and Repair
Synapses and Circuits
Treatment of Brain Tumors
Selected Publications
Karpel-Massler G, Horst BA, Shu C, Chau L, Tsujiuchi T, Bruce JN, Canoll P, Greene LA, Angelastro JM, Siegelin MD. A synthetic cell-penetrating dominant-negative ATF5 peptide exerts anti-cancer activity against a broad spectrum of treatment resistant cancers. Clin Cancer Res. 2016 Apr 28. pii: clincanres.2827.2015. [Epub ahead of print]. PMID: 27126996.
Cates CC, Arias AD, Nakayama Wong LS, Lamé MW, Sidorov M, Cayanan G, Rowland DJ, Fung J, Karpel-Massler G, Siegelin MD, Greene LA, Angelastro JM. Regression/Eradication of gliomas in mice by a systemically-deliverable ATF5 dominant-negative peptide. Oncotarget. 2016 Feb 5. doi: 10.18632/oncotarget.7212. [Epub ahead of print] PMID: 26863637.
Aimé P, Sun X, Zareen N, Rao A, Berman Z, Volpicelli-Daley L, Bernd P, Crary JF, Levy OA, Greene LA. Trib3 Is Elevated in Parkinson's Disease and Mediates Death in Parkinson's Disease Models. J Neurosci. 2015 Jul 29;35(30):10731-49. doi: 10.1523/JNEUROSCI.0614-15.2015. PMID: 26224857.
Pasini S, Corona C, Liu J, Greene LA, Shelanski ML. Specific downregulation of hippocampal ATF4 reveals a necessary role in synaptic plasticity and memory. Cell Rep. 2015 Apr 14;11 (2):183-91. PMID: 25865882.
Romaní-Aumedes J, Canal M, Martín-Flores N, Sun X, Pérez-Fernández V, Wewering S, Fernández-Santiago R, Ezquerra M, Pont-Sunyer C, Lafuente A, Alberch J, Luebbert H, Tolosa E, Levy OA, Greene LA, Malagelada C. Parkin loss of function contributes to RTP801 elevation and neurodegeneration in Parkinson's disease. Cell Death Dis. 2014 Aug 7;5:e1364. doi: 10.1038/cddis.2014.333. PMID: 25101677.
Zareen N, Biswas SC, Greene LA. A feed-forward loop involving Trib3, Akt and FoxO mediates death of NGF-deprived neurons. Cell Death Differ. 2013 Dec;20(12):1719-30. doi: 10.1038/cdd.2013.128. PMID: 24212932.
Jean YY, Ribe EM, Pero ME, Moskalenko M, Iqbal Z, Marks LJ, Greene LA, Troy CM. Caspase-2 is essential for c-Jun transcriptional activation and Bim induction in neuron death.
Biochem J. 2013 Oct 1;455(1):15-25. doi: 10.1042/BJ20130556. PMID: 23815625.
Sun X, Liu J, Crary JF, Malagelada C, Sulzer D, Greene LA, Levy OA. ATF4 protects against neuronal death in cellular Parkinson's disease models by maintaining levels of parkin. J Neurosci. 2013 Feb 6;33(6):2398-407. doi: 10.1523/JNEUROSCI.2292-12.2013. PMID: 23392669.
Chalazonitis A, Gershon MD, Greene LA. Cell death and the developing enteric nervous system. Neurochem Int. 2012 Nov;61(6):839-47. doi: 10.1016/j.neuint.2012.01.028. Epub 2012 Feb 8. Review. PMID: 22342822.
Lee HY, Angelastro JM, Kenney AM, Mason CA, Greene LA. Reciprocal actions of ATF5 and Shh in proliferation of cerebellar granule neuron progenitor cells. Dev Neurobiol. 2012 Jun;72(6):789-804. doi: 10.1002/dneu.20979. PMID: 22095825.
Greene LA, Levy O, Malagelada C. Akt as a victim, villain and potential hero in Parkinson's disease pathophysiology and treatment. Cell Mol Neurobiol. 2011 Oct;31(7):969-78. doi: 10.1007/s10571-011-9671-8. Epub 2011 Mar 10. PMID: 21547489.