Lei Ding, PhD
Associate Professor of Rehabilitation and Regenerative Medicine
Associate Professor of Microbiology & Immunology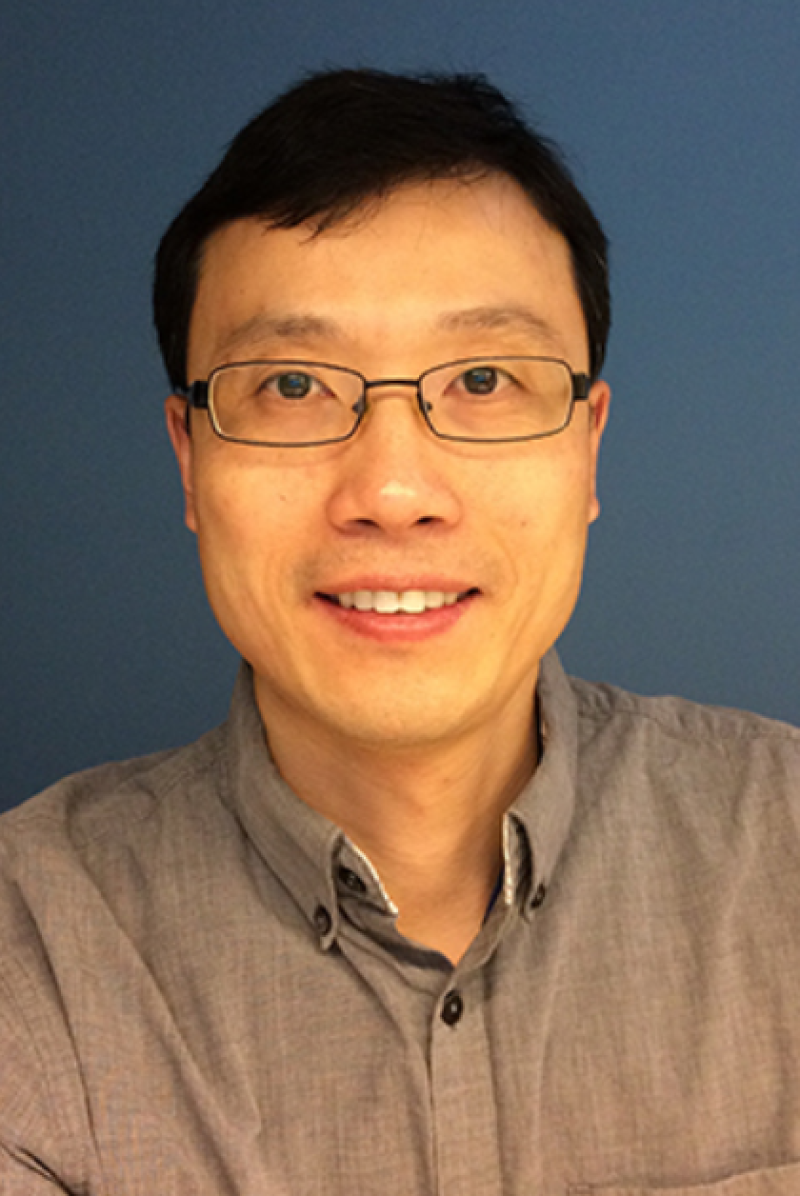 Overview
B. S. Peking University, Beijing, China, 2001
Ph.D. University of Colorado, Boulder, 2001-2006
Postdoctroal Fellow University of Michigan, Ann Arbor, 2007-2011
Postdoctoral Fellow UT Southwestern, 2011-2013
Assistant Professor, Columbia University Medical Center, 2013-present
Academic Appointments
Associate Professor of Rehabilitation and Regenerative Medicine
Associate Professor of Microbiology & Immunology
Credentials & Experience
Honors & Awards
Helen Hay Whitney Foundatation Postdoctoral Fellowship 2008-2011
Cancer Research Institute Postdoctoral Fellowship (declined) 2008
Rita Allen Foundation Scholar 2014-
Schaefer Scholar 2017
Irma Hirschl Research Award 2017-2021
Research
Hematopoietic stem cells (HSCs) are rare self-renewing cells that can generate the whole blood system throughout life. They are widely used in clinics to treat a number of hematopoietic disorders. But the rareness of HSCs has been hindering the safer and broader use of HSCs in clinics. Each year, thousands of lives can not be saved through HSC transplantation due to the insufficient supply of HSCs. Despite decades of efforts, no culture systems are available to maintain and expand HSCs in vitro. Yet, in vivo, HSCs robustly self-renew. We believe that understanding the microenvironmental niche in vivo is the key to solve this unmet medical challenge. In the lab, we are focusing elucidating the niche mechanisms that maintain HSCs in homeostasis and expand HSCs during development using genetically modified mouse models. As the bone marrow niche is increasingly appreciated as an important contributor to hematopoietic diseases, we also study the niche mechanisms in hematopoietic malignancies.
Research Interests
extrinsic regulation of stem cells
hematopoietic malignancies
Hematopoietic stem cell biology
Selected Publications
1. Hepatic thrombopoietin is required for bone marrow hematopoietic stem cell maintenance.
Decker M, Leslie J, Liu Q, Ding L.
Science. 2018 Apr 6;360(6384):106-110. doi: 10.1126/science.aap8861. PMID:29622652
2. Bone Marrow Micro-Environment in Normal and Deranged Hematopoiesis: Opportunities for Regenerative Medicine and Therapies.
Sarkaria SM, Decker M, Ding L.
Bioessays. 2018 Mar;40(3). doi: 10.1002/bies.201700190. Epub 2018 Jan 31. Review. PMID:29384206
3. Extrinsic regulation of hematopoietic stem cells in development, homeostasis and diseases.
Lee Y, Decker M, Lee H, Ding L.
Wiley Interdiscip Rev Dev Biol. 2017 Sep;6(5). doi: 10.1002/wdev.279. Epub 2017 May 31. Review. PMID:28561893
4. Leptin-receptor-expressing bone marrow stromal cells are myofibroblasts in primary myelofibrosis.
Decker M, Martinez-Morentin L, Wang G, Lee Y, Liu Q, Leslie J, Ding L.
Nat Cell Biol. 2017 Jun;19(6):677-688. doi: 10.1038/ncb3530. Epub 2017 May 8. PMID:28481328
5. Hematopoietic stem and progenitor cells regulate the regeneration of their niche by secreting Angiopoietin-1.
Zhou BO*, Ding L*#, Morrison SJ#.
Elife. 2015 Mar 30;4:e05521. doi: 10.7554/eLife.05521. PMID:25821987. *, co-first author; #, co-corresponding author
6. SLAM family markers resolve functionally distinct subpopulations of hematopoietic stem cells and multipotent progenitors.
Oguro H, Ding L, Morrison SJ.
Cell Stem Cell. 2013 Jul 3;13(1):102-16. doi: 10.1016/j.stem.2013.05.014. PMID:23827712
7. Haematopoietic stem cells and early lymphoid progenitors occupy distinct bone marrow niches.
Ding L, Morrison SJ.
Nature. 2013 Mar 14;495(7440):231-5. doi: 10.1038/nature11885. Epub 2013 Feb 24. PMID:23434755
8. Endothelial and perivascular cells maintain haematopoietic stem cells.
Ding L, Saunders TL, Enikolopov G, Morrison SJ.
Nature. 2012 Jan 25;481(7382):457-62. doi: 10.1038/nature10783. PMID:22281595
9. Systematic identification of C. elegans miRISC proteins, miRNAs, and mRNA targets by their interactions with GW182 proteins AIN-1 and AIN-2.
Zhang L*, Ding L*, Cheung TH, Dong MQ, Chen J, Sewell AK, Liu X, Yates JR 3rd, Han M.
Mol Cell. 2007 Nov 30;28(4):598-613. PMID:18042455. *, co-first author
10. GW182 family proteins are crucial for microRNA-mediated gene silencing.
Ding L, Han M.
Trends Cell Biol. 2007 Aug;17(8):411-6. Epub 2007 Sep 4. Review. PMID:17766119
11. The developmental timing regulator AIN-1 interacts with miRISCs and may target the argonaute protein ALG-1 to cytoplasmic P bodies in C. elegans.
Ding L, Spencer A, Morita K, Han M.
Mol Cell. 2005 Aug 19;19(4):437-47. PMID:16109369