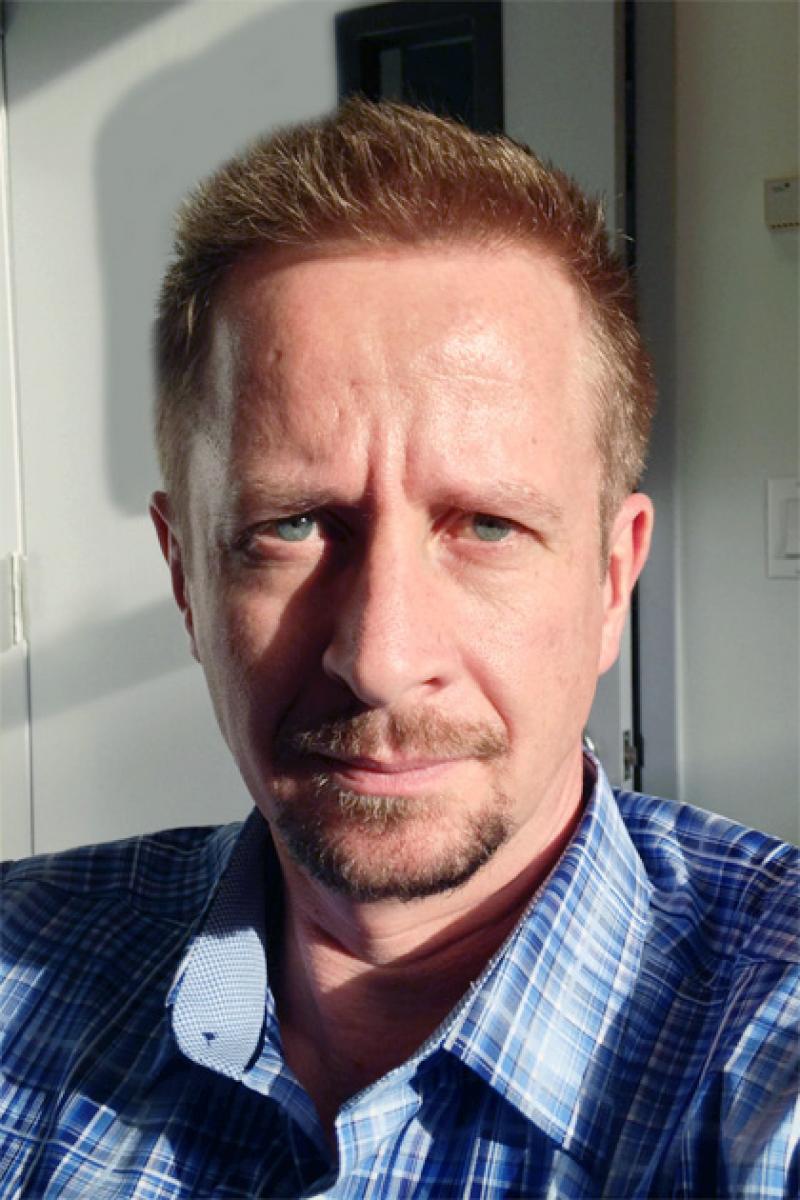 Overview
Dr. Franck Polleux did his undergraduate and graduate studies at Université Claude Bernard in Lyon, (France) where he obtained his Ph.D. in Neuroscience in 1997. He then joined the laboratory of Dr. Anirvan Ghosh at Johns Hopkins University for his post-doctoral training. In 2002, Dr Polleux was hired as an Assistant Professor in the Neuroscience Center and Department of Pharmacology at the University of North Carolina- Chapel Hill where he became an Associate Professor in 2008. In August 2010, he joined The Scripps Research Institute in La Jolla, California.
In November 2013, he was recruited as a Professor in the Department of Neuroscience at Columbia University to join the new Mortimer B. Zuckerman Mind, Brain, Behavior Institute.
Throughout his career, Dr Polleux has focused on the identification of the molecular mechanisms underlying neuronal development in the mammalian brain. More recently, his lab started studying the genetic basis of human brain evolution as well as the signaling pathways underlying synaptic loss during early stages of Alzheimer's Disease progression.
Academic Appointments
Professor of Neuroscience
Credentials & Experience
Honors & Awards
1993-1997 Graduate Training Award from the French Ministry of Research and Technology
1999 Albert L. Lehninger Research Prize for Post-doctoral Research - Johns Hopkins University
2000-2001 INSERM-CFB award for a European collaborative project with the group of Dr Vanderhaeghen, University of Brussels –Belgium.
2004-2007 March of Dimes Birth Defect Foundation Award
2005-2009 Pew Scholar Award in Biomedical Sciences
2005-2007 NARSAD Young Investigator Award
2007-2009 NARSAD Young Investigator Award
2008-2012 Permanent member on NIH Study Section Neuronal Differentiation, Plasticity and Regeneration (NDPR)
2010-2012 Co-Chair (2010) and Chair (2012) Gordon Conference, Neural Development - Salve Regina, RI
2012 Member of the Editorial Board of PLoS Biology
2015 Recipient of the 2015 Prize from the Fondation Roger de Spoelberch in Neuroscience (Scientific award for mid-career neuroscientists)
Research
Research Interests
Axon Pathfinding and Synaptogenesis
Cell Specification and Differentiation
Synapses and Circuits
Selected Publications
Lewis, T.L.*, Kwon SK.*, Lee A., Shaw and Polleux F. (2018) MFF-dependent mitochondrial fission regulates presynaptic release and axon branching by limiting axonal mitochondria size Nature Communications 9:5008.* Co-first authors.
Courchet V., Roberts, A.J., Del Carmine, P. Lewis TL. Polleux F. * Courchet J. * (2018) Happloinsufficiency of autism candidate gene NUAK1 impairs cortical development and behavior. Nature Communications9:4289. * co-corresponding authors
Hirabayashi Y., Tapia JC., Polleux F. (2018) Correlated Light-Serial Scanning Electron Microscopy (CoLSSEM) for ultrastructural visualization of single neurons in vivo. Scientific Reports 8:14491.
Hirabayashi Y.*, Kwon S-K.*, Paek H., Pernice W.M., Paul M.A., Lee J., Erfani P., Raczkowski A., Petrey D.S., Pon L. A. and Polleux F. (2017) ER-mitochondria tethering by PDZD8 regulates Ca2+dynamics in mammalian neurons. Science 358(6363):623-630. * Co-first authors.
Lewis, T. L., Jr., Turi, G. F., Kwon, S. K., Losonczy, A. and Polleux, F. (2016) Progressive Decrease of Mitochondrial Motility during Maturation of Cortical Axons In Vitro and In Vivo. Curr Biol. 26:2602-2608.
Fossati M, Pizzarelli R, Schmidt ER, Kupferman JV, Stroebel D, Polleux F*,Charrier C*. (2016) SRGAP2 and Its Human-Specific Paralog Co-Regulate the Development of Excitatory and Inhibitory Synapses.Neuron. 91(2):356-69. *Co-senior corresponding authors.
Kwon S.K., Sando R. 3rd, Lewis T.L, Hirabayashi Y, Maximov A, and Polleux F.(2016) LKB1 Regulates Mitochondria-Dependent Presynaptic Calcium Clearance and Neurotransmitter Release Properties at Excitatory Synapses along Cortical Axons.PLoS Biol.14(7):e1002516
Courchet J.*, Lewis T. Jr*, Aizawa S. and Polleux F. (2013) Terminal axon branching is regulated by the LKB1-NUAK1 kinase pathway via presynaptic mitochondrial capture. Cell 153:1510-1525.
Mairet-Coello G, Courchet J, Pieraut S, Courchet V, Maximov A and Polleux F. (2013) The CAMKK2-AMPK Kinase Pathway Mediates the Synaptotoxic Effects of Abeta Oligomers through Tau Phosphorylation. Neuron 78:94-108.
Charrier C*, Joshi K*, Coutinho-Budd J, Kim JE, Lambert N, de Marchena J, Jin WL, Vanderhaeghen P, Ghosh A, Sassa T, Polleux F. (2012) Inhibition of SRGAP2 function by its human-specific paralogs induces neoteny during spine maturation. Cell 149:923-35.
Yi J.J., Barnes A.P., Hand R., Polleux F. and Ehlers M.D. (2010) TGFβ signaling specifies axons during brain development. Cell 142:144-57.
Guerrier S., Coutinho-Budd J., Sassa T., Vincent-Jordan N., Frost A., and Polleux F. (2009) The F-BAR domain of srGAP2 induces membrane protrusions required for neuronal migration and morphogenesis. Cell 138:990-1004.
Bortone D. and Polleux F. (2009) KCC2 expression promotes the termination of cortical interneuron migration in a voltage-sensitive calcium-dependent manner. Neuron 62:53-71. (Featured Article)