Elizabeth Hillman, PhD
Associate Professor of Biomedical Engineering and Radiology (Physics)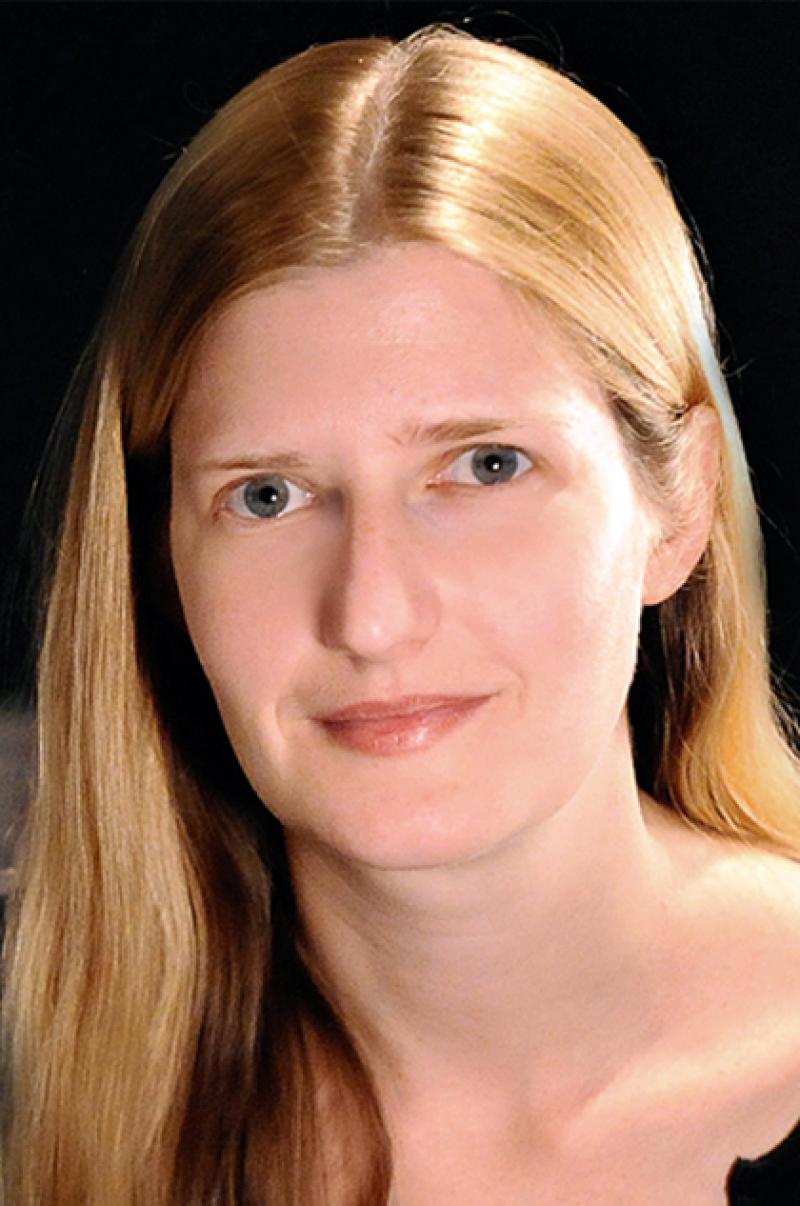 Overview
Academic Appointments
Associate Professor of Biomedical Engineering and Radiology (Physics)
Research
Understanding the cellular and systems-level interrelations between neuronal activity and the hemodynamic response in-vivo in cerebral cortex. Our lab both develops and applies novel optical imaging methodologies to study the brain in-vivo. We are using conventional optical imaging of hemodynamics and voltage and calcium sensitive dyes, a depth-resolved optical imaging technique called Laminar Optical Tomography which can visualize the same changes in 3D to depths of >2mm, and video-rate multi-spectral in-vivo two-photon microscopy. Using these tools we are exploring the hemodynamic responses to somatosensory stimulus, resolving the behavior of the different vascular compartments and examining the controlling mechanisms of the blood flow response. Using calcium sensitive dyes, we can simultaneously observe neuronal and astroglial activity, and are attempting to resolve the interdependence and interconnectivity of all three responses. We hope to apply our findings to allow better interpretation of functional MRI signals, as well as to allow exploration of the effects of disease states and pharmacology on this neurovascular coupling.
Research Interests
Brain Imaging
Cognitive/Systems Neuroscience
Systems and Circuits
Selected Publications
Bouchard MB, Voleti V, Mendes C, Lacefield C, Grueber W, Mann R, Bruno R, Hillman EMC, "Swept, confocally aligned planar excitation (SCAPE) microscopy for ultra-fast, volumetric microscopy of behaving organisms", Nature Photonics, 9, 113-119 (2015).
Hillman EMC, "Out for Blood", Scientific American MIND, July / Aug (2014).
Hillman EMC, "Coupling Mechanism and Significance of the BOLD Signal: A Status Report", Annual Reviews, Neuroscience, 37, 161-181 (2014).
Chen BR2, Kozberg MG2, Bouchard MB2, Shaik MA2, Hillman EMC, "A critical role for the vascular endothelium in functional neurovascular coupling in the brain", JAHA, 3: e000787, (2014).
Cayce JM, Bouchard MB, Chernov MM, Chen BR, Grosberg LE, Jansen ED, Hillman EMC, Mahadevan-Jansen A. "Calcium imaging of infrared-stimulated activity in rodent brain", Cell Calcium, 55 (4), 183-190(2014).
Rayshubskiy A, Wojtasiewicz TJ, Mikell CB, Bouchard MB, Timerman D, Youngerman BE, McGovern RA, Otten ML, Canoll, PD, McKhann II GM, Hillman,EMC. "Direct, intraoperative observation of ~0.1 Hz hemodynamic oscillations in awake human cortex: Implications for fMRI." NeuroImage, 87, 323-331, (2014).
Kozberg M, Chen BR, De Leo SE, Bouchard MB, Hillman EMC, "Resolving the transition from negative to positive BOLD in the developing brain", PNAS, 110(11):4380-5 (2013).
Grosberg LE, Chen BR, Hillman EMC, "Simultaneous multi-plane in-vivo non-linear microscopy using spectral encoding", Optics Letters, 37(14), 2967-2969 (2012).
McCaslin AFH, Chen BR, Radosevich AJ, Cauli B, Hillman EMC, "In-vivo 3D morphology of astrocyte-vasculature interactions in the somatosensory cortex: implications for neurovascular coupling", J Cereb Blood Flow Metab, 31, 795-806 (2011).
Chen BR, Bouchard MB, McCaslin AFH, Burgess SA, Hillman EMC, "High-speed vascular dynamics of the hemodynamic response", Neuroimage, 54 (2), 1021-1030 (2011).
Hillman E. M. C, "Optical Brain Imaging In-vivo: Techniques and Applications from Animal to Man" [Invited Review] J Biomed Opt, 12(5), 051402 (2007).
Hillman E. M. C and Moore A. "All-optical anatomical co-registration for molecular imaging of small animals using dynamic contrast", Nature Photonics, 1 (9), 526 - 530, (2007).
For a complete list of publications, please visit PubMed.gov