Darcy B. Kelley, PhD
Harold Weintraub Professor of Biological Sciences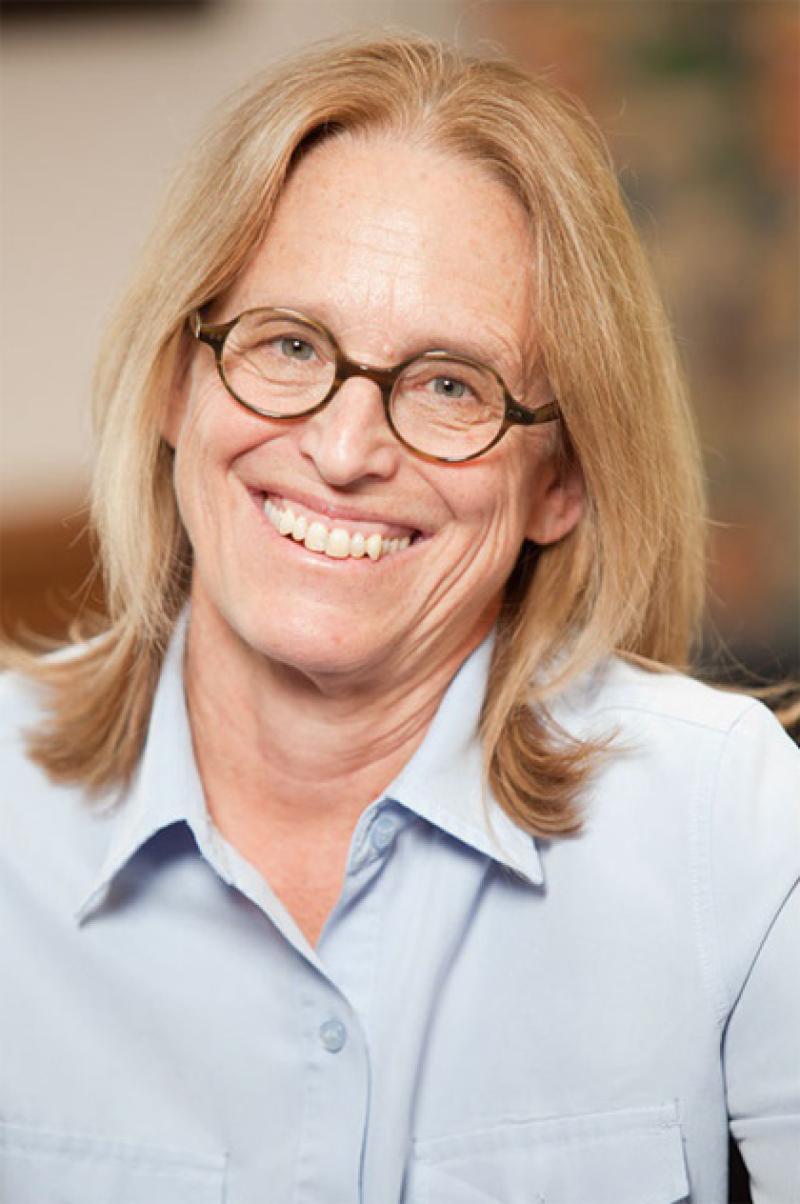 Overview
Academic Appointments
Harold Weintraub Professor of Biological Sciences
Administrative Titles
Executive Committee, Frontiers of Science
Co-Director, Doctoral Program in Neurobiology and Behavior
Credentials & Experience
Education & Training
BS, 1970 Biopsychology, Barnard College - Columbia University
PhD, 1975 Neuroscience, Rockefeller University
Committees, Societies, Councils
Federal Government Public Advisory Panels; Current Membership (14 total)
NSF Activation 1 Preproposal review panel, 2012          
NICHHD T32 review panel, 2012, 2013  
Societies
Society for Neuroscience
Society for Experimental Biology
Current Boards
Wenner-Gren Foundation
American Association of Colleges and Universities
Honors & Awards
Sawyer lecture, UCLA , 2011
Harold Weintraub Chair in Biological Sciences,  2010
Distinguished lecture, Champalimaud Neuroscience Programme, 2010
Lenfest award, Columbia University,  2009
Kravitz lecture, Neurobiology, Marine Biological Laboratory,  2008
HHMI Professor 2002 – 2006; 2006 - 2010
Forbes lectureship, the Grass Foundation and the MBL,  2003
Arbas lectureship, University of Arizona,  2002
Society for Neuroscience, Special Lecturer,  2001
Society for Neuroethology, Plenary Lecturer,   2001
University of Arizona, Distinguished Lecturer in Developmental Neuroscience,  1999
Javits Neuroscience Investigator Award, NIH,   1995 - 2002
Phi Beta Kappa Visiting Scholar,   1996-97
Society for Neuroscience, Special Lecturer,   1995
University of Southern California, Distinguished Lecturer in Neuroscience,   1995
University of Florida at Talahasee, the Rushton Lectures,   1993
Society for Developmental Psychobiology, Wiley Distinguished Lecturer,   1992
Fellow, American Association for the Advancement of Science,   1989
Society for Neuroscience, Presidential Symposium,   1988
Wellesley College, Mayer Lectureship,  1988
Dalhousie University, Soc. Neuroscience Chapter Lecturer,  1987
Javits Neuroscience Investigator Award, NIH,   1988 - 1995
Vanderbilt University, Kennedy Lectureship,   1982
Research Career Development Award, NIH,   1981 - 1986
Alfred P. Sloan Foundation Research Fellowship in Neuroscience,   1978 - 1981
NIH Post-doctoral Fellowship,   1975 - 1977
National Science Foundation Graduate Fellowship,   1970 - 1973
Research
The research in my laboratory focuses on the neurobiology of vocal communication using an NIH model organism, Xenopus laevis, as an experimental model system. In their dark, crowded ponds, sound is the primary mode of social communication and is essential for finding and attracting a mate.  The importance of vocalizations has shaped a nervous system specialized for detecting acoustic cues that can be used to respond appropriately to potential mates and to rivals.   
Xenopus cannot breathe while calling underwater and they produce sounds simply by contracting their vocal muscles. We used motor nerve stimulation in the isolated larynx to determine how neuromuscular activity and vocal organ tuning control acoustic properties of calls. Because activity on the laryngeal nerve precisely matches actual calls, components of the hindbrain vocal pattern generator have been identified in the isolated brain ex vivo using fictive calling patterns recorded from this nerve. 
Tracing auditory projections from the nerve from the hindbrain to the forebrain led to the Xenopus amygdala (CeA).  The amygdala both receives input from the auditory midbrain and projects to the component of the hindbrain vocal pattern generator responsible for determining call patterns and rhythms. Damage to the amygdala interferes with a male's ability to recognize acoustic cues conveying sex and reproductive state. In collaboration with Christensen-Dalsgaard at SDU, we devised a method to effectively simulate the temporal and spectral features of underwater sounds while recording from auditory neurons. We have also developed a set of behavioral assays to determine the importance of spectral and temporal components of vocal signals for recognition of sex and state.  Our combined behavioral and neurophysiological experience in this system provides unique expertise for determining the subset of spectrotemporal acoustic parameters essential for successful social communication.  In collaboration withe members of the Sociogenomics Initiative, we will be using a casette of highly conserved, socially responsive genes to drive neural activity in the amygdala and determine effects on fictive call patterns in transgenic frogs.
In each Xenopus species, males produce a unique advertisement call distinguished by its temporal pattern and spectral properties.  A cross-species analysis of these calls suggests that call types evolved from an ancestral burst pattern, becoming either simpler or more complex.  Each advertisement call type occurs in each of the major branches of the phylogenetic tree and probably serves to advertise species identity.  Some spectral features, however, are highly conserved within groups of closely related species and may reflect conserved morphological features of their vocal organs.
Research Interests
Cell Specification and Differentiation
Cognitive/Systems Neuroscience
Motor Systems
Sensory Physiology
Synapses and Circuits
Selected Publications
Albersheim-Carter, J., Blubaum, A., Ballagh, I., Missaghi, K., Siuda, E.R., McMurray, G., Bass, A.H., Dubuc, R., Kelley, D.B., Schmidt, M.F., Wilson, R. J.A., and Gray, P.A. 2015 Testing the evolutionary conservation of vocal motoneurons in vertebrates. Respiratory Physiology and Neurobiology. DOI: http://dx.doi.org/doi:10.1016/j.resp.2015.06.010
Leininger, E.C. and Kelley, D.B. 2015. Evolution of courtship songs in Xenopus; vocal pattern generation and sound production. Cytogenetic and Genome Research. DOI:10.1159/000433483
Leininger, E.C., Kitayama, K. and Kelley, D.B. 2015. Species-specific loss of sexual dimorphism in vocal effectors accompanies vocal simplification in African clawed frogs (Xenopus). Journal of Experimental Biology, 218, 849 - 857.
Tobias, M.L., Korsh, J. and Kelley, D.B. 2014. Evolution of male and female release calls in Xenopus. Behaviour, 148, 519 - 549.
Sweeney, L.S. and Kelley, D.B. 2014. Harnessing vocal patterns for social communication. Current Opinion in Neurobiology 28: 34 - 41.
Hall, Ian C., Irene H. Ballagh, and Darcy B. Kelley. 2013 The Xenopus amygdala mediates socially appropriate vocal communication signals.The Journal of Neuroscience 33.36, 14534-14548.
Leininger, Elizabeth C., and Darcy B. Kelley. 2013 Distinct neural and neuromuscular strategies underlie independent evolution of simplified advertisement calls. Proceedings of the Royal Society B: Biological Sciences 280.1756.
Nasipak, B.T. and Kelley, D.B. 2012. Developing laryngeal muscle of Xenopus laevisas a model system; androgen-driven myogenesis controls fiber type transformation. Devel. Neurobiol. 72, 664 - 675.
Tobias. M.T., Kelley, D.B. and Evans, B.J. 2011. Evolution of advertisement calls in African clawed frogs. Behaviour, 148, 519 - 549.
Elliott, T.M., Christensen-Dalsgaard, J., and Kelley, D.B. 2011. Temporally selective processing of communication signals by auditory midbrain neurons, J. Neurophysiol., 105, 1620 - 1632.
Zornik, E. and Kelley, D.B. 2011 Neuroendocrine basis for the hierarchical control of frog courtship vocalizations. Frontiers in Neuroendocrinology. 32, 353-366
Kelley, D.B. and Bass, A.H. 2010. Neurobiology of vocal communication: mechanisms for sensorimotor integration and vocal patterning. Current Opinion in Neurobiology, 20, 748 - 753.
Tobias, M.L., Kelley, D.B., Yin, D. Korsch, J. and Corke, A. 2010. Vocal competition in male Xenopus laevis. Behav. Ecol. and Sociobiol., 65: 1791 -1803.
Yang, E.-J. and Kelley, D.B. 2009. Hormones and the regulation of vocal patterns in amphibians: Xenopus laevis vocalizations as a model system. In Hormones, Brain and Behavior, D. Pfaff, A. Arnold, A. Etgen, S. Fahrbach and R. Rubin (Eds), Academic Press, Vol. 2, 693 - 705.
Baur, L., Nasipak, B.T. and Kelley, D.B. 2008. Sexually differentiated, androgen-regulated, larynx-specific myosin heavy chain isoforms in Xenopus tropicalis andXenopus laevis. Development, Genes and Evolution, 218, 371 - 179/
Nasipak, B.T. and Kelley, D.B. 2008. The genome of the diploid anuran Xenopus tropicalis contains a novel array of sarcoplasmic Myosin Heavy Chain genes expressed in larval muscle and larynx. Development, Genes and Evolution, 218, 389 - 397.
Zornik, E. and Kelley, D.B. 2008. Regulation of respiratory and vocal motor pools in the isolated brain of Xenopus laevis. J. Neurosci., 28, 612 - 621.
Elliott, T.M., Christensen-Dahlsgaard, J. and Kelley, D.B. 2007. Tone and call responses of units in the auditory nerve and dorsal medullary nucleus of Xenopus laevis. J. Comp. Physiol. 193, 1243 - 1257.
Yang, E-J., Nasipak, B.Y. and Kelley, D.B. 2007. Direct action of gonadotropin in brain integrates behavioral and reproductive functions. PNAS, 104, 2477 - 2482.
Vignal, C. and Kelley, D. 2007. Significance of temporal and spectral acoustic cues for sexual recognition in Xenopus laevis. Proceedings of the Royal Society B, 274, 479 - 488.
Elliott, T.M. and Kelley, D.B. 2007. Male discrimination of receptive and unreceptive female calls by temporal features. J Exp Biol. 210, 2836-42.
Zornik, E. and Kelley, D.B. 2007. Breathing and calling: neuronal networks in theXenopus laevis hindbrain. J. Comp. Neurol., 501, 303 - 315.