Christopher Kevin Wong, PT, PhD, MS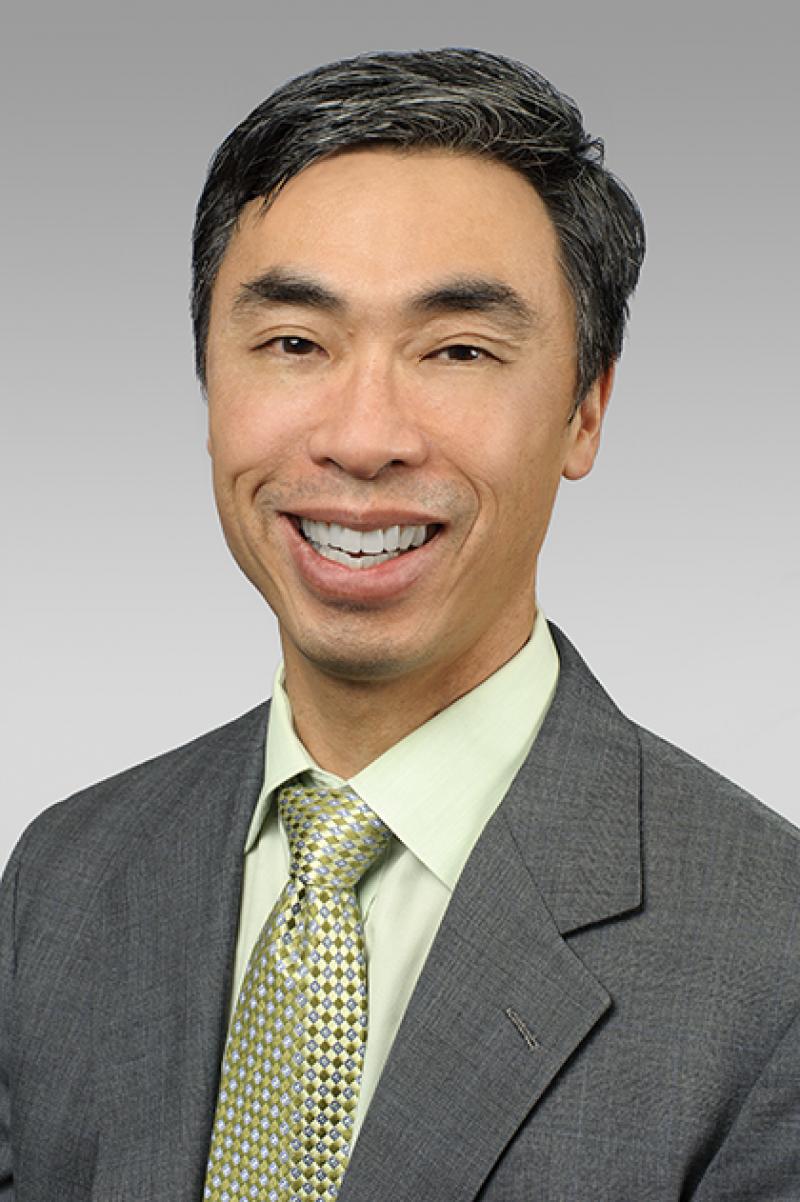 Overview
Dr. Wong graduated from the Physical Therapy Program at Columbia University in New York, and earned his PhD in health education and research at Touro University International in Los Angeles, California. A NY state licensed physical therapist since 1993 and orthopedic specialist certified by the American Board of Physical Therapy Specialists since 2000, he practices in a private sports/orthopedic clinic in Westchester County, NY.
Dr. Wong teaches Soft Tissue Mobilization, Advanced Seminar in Orthopedic Physical Therapy, and Orthotics and Prosthetics in the Columbia University Program in Physical Therapy. A recipient of the APTA Education Section Distinguished Educator and Minority Faculty Development Scholarship Awards, Dr. Wong has taught these content areas for over 20 years. Prior to joining the Columbia University faculty, Dr. Wong was the Director of Physical Therapy Programs at Touro College, NY.
Dr. Wong has published over 50 peer-reviewed papers related to orthopedic, orthotics and prosthetics, and education research in two dozen national and international journals including Annals of Vascular Surgery, Pain Medicine, Archives of Physical Medicine and Rehabilitation, Physical Therapy, Journal of Orthopedic and Sports Physical Therapy, Manual Therapy, and Prosthetics and Orthotics International. His current research focuses on "amputation, balance, falls, and function." Dr. Wong has authored several book chapters related to orthotics, prosthetics, and strain counterstrain; and led educational workshops at state and national conferences on integrating technology with active learning strategies and developing cultural competence in the allied health sciences.
Dr. Wong has volunteered in Vietnam with Health Volunteers Overseas, and served as an accreditation team leader for the Commission on Accreditation of Physical Therapy Education and National Licensing Examination item writer for the Federation of State Boards of Physical Therapy.
Academic Appointments
Associate Professor of Rehabilitation and Regenerative Medicine (Physical Therapy) at CUMC
Administrative Titles
Associate Director of Faculty Development, Columbia University Programs in Physical Therapy
Credentials & Experience
Education & Training
PhD, Research & Education in Health Science, Touro University International
MS, Physical Therapy (with honors), Columbia University, NY
BA, English Literature, University of California, Berkeley
Honors & Awards
Orthopedic Certified Specialist-American Board of Physical Therapy Specialists
Virginia Apgar Academy of Medical Educators-Columbia University Medical Center
Education Section Distinguished Educator Award-American Physical Therapy Association, APTA
Research Abstract Special Recognition-APTA Annual NEXT conference
Minority Faculty Development Scholarship Award-APTA
Mary McMillan Scholarship Award-APTA
Minority Academic Excellence Award, APTA
Research
Clinical and Research Interests
Amputation rehabilitation research program; Orthotics and prosthetics; Orthopedics and manual therapy; Strain counterstrain and osteopathic manipulation
Grants
1. Irving Institute for Clinical & Translational Research, CUMC, Precision Medicine Pilot Award; NIH Clinical Translational Science Award, Center for Advancing Translational Science: UL1 TR001873
2. Center for Injury Epidemiology & Prevention, CUMC, Exploratory Pilot Grant; CDC National Center for Injury Prevention & Control: 1 R49 CE002096
Selected Publications
Recent Publications
1. Wong CK, Sheppard JK, Williams KL. Balance and gait training to community-dwelling people with lower limb loss: a narrative review with clinical suggestions.Phys Ther Rvw, 2018;23: Epub April 4, 2018.https://doi.org/10.1080/10833196.2018.1451291
2. Bellows R, Wong CK. The effect of bracing and balance training on ankle sprain incidence among athletes: a systematic review and meta-analysis. Int J Sport Phys Ther, 2018;13(3):379-387. doi: 10.26603/ijspt20180137
3. Wong CK, Strang B, Schram G, Mercer E, Kesting RS, Deo K. A pragmatic inter-regional dependence approach to primary frozen shoulder: a case series. J Man Manip Ther, 2018;26(2):109-118. http://dx.doi.org/10.1080/10669817.2018.1432524. PMID: 29686485
4. Wong CK, Wong CK. Limb laterality recognition score: a reliable clinical measure related to phantom limb pain. Pain Med, 2017;19(4):753-756. doi: 10.1093/pm/pnx179. PMID: 29024959
5. Wong CK, Wong RJ. Standard and amputation-adjusted body mass index measures: comparison and relevance to functional measures, weight-related comorbidities, and dieting. Am J Phys Med Rehabil, 2017;96(12):912-915. doi: 10.1097/PHM.0000000000000796. PMID: 28692486
6. Stern J, Wong CK, Yerovinkina M, Spindler SJ, See AS, Panjaki S, Loven SL, D'Andrea Jr. RF, Nowygrod R. A meta-analysis of long-term mortality and associated risk factors following lower extremity amputation. Ann Vasc Surg, 2017;42:322-327. Epub Apr 4, 2017. pii: S0890-5096(17)30643-X. doi: 10.1016/j.avsg.2016.12.015. PMID: 28389295
7. Wong CK, Levine WB, Deo K, Kesting RS, Mercer EA, Schram GA, Strang BL. Natural history of frozen shoulder: fact or fiction? A systematic review. Physiother, 2017;103:40-47. doi: 10.1016/j.physio.2016.05.009. PMID: 27641499
8. Wong CK, Stern JR, D'Andrea Jr. RF, Loven SL, Panjaki S, See AS, Spindler SJ, Yerovinkina M, Nowygrod R. The risk of subsequent amputation following an initial lower extremity amputation: a systematic review. Int J Diabetol Vasc Dis Res, 2016;4(5):171-177. IJDVR-2328-353X-04-501
9. Wong CK, Varca MJ, Stevenson CE, Maroldi NJ, Ersing JC, Ehrlich JE. The impact of a 4-session physical therapy program emphasizing manual therapy and exercise on the balance and prosthetic walking ability of people with lower limb amputation: a pilot study. J Prosthet Orthot, 2016;28(3):95-100. doi: 10.1097/JPO.0000000000000099
10. Wong CK, Gibbs W, Chen E. Use of the Houghton Scale to classify community and household walking ability in people with lower limb amputation: criterion-related validity.Arch Phys Med Rehabil, 2016; 97(7):1130-1136. Epub Feb 10, 2016. pii: S0003-9993(16)00090-3. doi: 10.1016/j.apmr.2016.01.022. PMID: 26874230
11. Wong CK, Chihuri S, Li G. The risk of fall-related injury in community-dwelling people with lower limb amputation: a prospective cohort study. J Rehabil Med, 2016;48:80-85. doi:10.2340/16501977-2042. PMID: 26694526
12. Wong CK, Ehrlich JE, Ersing JC, Maroldi NJ, Stevenson CE, Varca MJ. Exercise programs to improve gait performance in people with lower limb amputation: a systematic review. Prosthet Orthot Int, 2016;40:1:8-17. doi: 10.1177/0309364614546926.PMID: 25261490
13. Wong CK, Young RS, Ow-Wing C, Karimi P. Determining 1-year Prosthetic Use for Mobility Prognoses (PUMP) for community-dwelling adults with lower limb amputation: development of a clinical prediction rule. Am J Phys Med Rehabil, 2016;95(5):339-347. doi: 10.1097/PHM.0000000000000383. PMID: 26390393
Chapters:
1. Wong CK, Edelstein JE. Chapter 27: Advanced rehabilitation for people with microprocessor knee prostheses. In: Lusardi MM, Nielsen CC. Orthotics and Prosthetics in Rehabilitation, 4thed. St Louis, MO: Saunders Elsevier, 2020: xx-xx
2. †Wong CK, Edelstein JE. Chapter X: Prosthetics. In: O'Sullivan S, Schmitz T, Fulk GD, eds. Physical Rehabilitation 7thed., Philadelphia, PA: FA Davis, 2019: xx-xx.
3. †Edelstein JE,Wong CK. Chapter X: Orthotics. In: O'Sullivan S, Schmitz T, Fulk GD, eds. Physical Rehabilitation 7thed., Philadelphia, PA: FA Davis, 2019: xx-xx.
4. †Wong CK. Chapter 3: Strain/Counterstrain Research. In: Chaitow L, eds. Positional Release Techniques 4thed., London: Churchill Livingstone, 2015:37-56
Media Mentions:
1. Research mentioned in: Ferrara N. 8 lies I learned in PT school. NewGradPhysicalTherapy.com, 1/9/2018. https://newgradphysicaltherapy.com/lies-physical-therapy-school/, accessed on 01/18/18.
2. Interviewed for and research reviewed in: Hand L.Stepping up: orthotic devices help patients boost physical activity levels. Lower Extremity Review, 5/1/2017. http://lermagazine.com/cover_story/stepping-up-orthotic-devices-help-pat..., accessed on 06/18/17.
3. Interviewed for and research reviewed in: Carter SM. Risk of fall-related injury for people with lower limb loss. O&P News-Clinical Perspective, 3/1/2016.