Christine Ann Denny, PhD
Associate Professor of Clinical Neurobiology (in Psychiatry)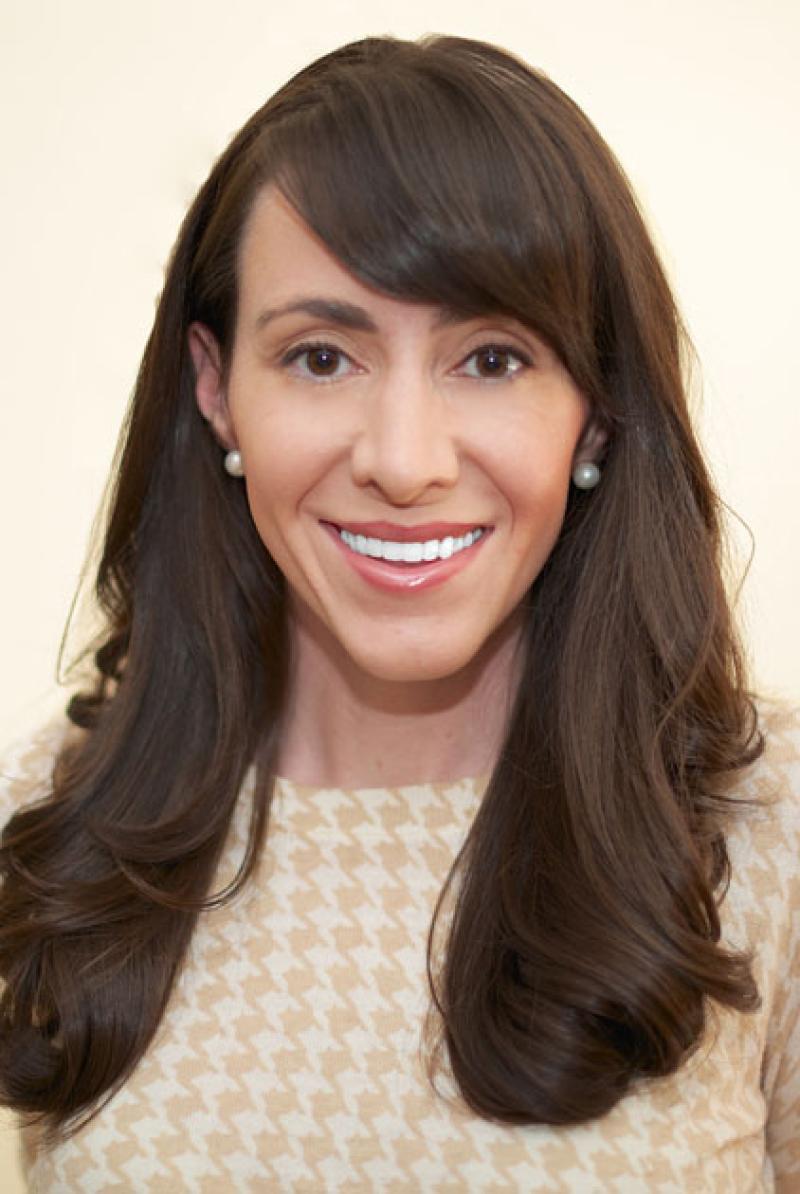 Overview
Academic Appointments
Associate Professor of Clinical Neurobiology (in Psychiatry)
Credentials & Experience
Education & Training
BS, 2005 Biology, Boston College
MS, 2006 Biology, Boston College
PhD, 2012 Biological Sciences, Columbia University - New York
Fellowship: 2013 Columbia/ New York Psychiatric Inst
Committees, Societies, Councils
Molecular and Cellular Cognition Society (MCCS)
Society for Neuroscience (SfN)
Research
My laboratory is interested in the molecular mechanisms underlying learning and memory. We have developed a novel technique to label the cells that encode individual memories in the brains of mice. We are then able to indelibly tag these neurons using fluorescent molecules. Using these mice, we have shown how a number of conditions affect memory traces in the hippocampus, specifically in the dentate gyrus and CA3 subregions. Moreover, we have been able to optogenetically inhibit these cells and show their necessity for memory expression.
Currently, we are using these mice to investigate what happens to hippocampal memory traces in normal, aged, and Alzheimer's diseased mice. By combining this unique murine line with disease models and optogenetic reporter lines, we hope to identify the altered memory circuits in these conditions and how to manipulate them in order to improve memory retrieval. We hope that these studies may halt, or even reverse, the process of Alzheimer's disease-related memory loss or cognitive ageing.
In a second line of research, we are also interested in understanding how rapid-acting antidepressants, such as ketamine, are able to improve mood and depressive-like behavior. Ketamine has been shown to have rapid-acting and long-lasting effects in rodents and humans following stressful situations. We have identified a number of conditions in which ketamine improves behavior and are interested in identifying the molecular mechanisms by which ketamine improves mood. Current studies are aimed at utilizing ketamine in conjunction with our murine line.
Research Interests
Cognitive/Systems Neuroscience
Models of Psychiatric Disorders
Neurobiology of Disease
Neurobiology of Learning and Memory
Stem Cell Biology
Grants
National Institutes of Health (NIH), Early Independence Award, DP5-OD017908-01, 2013-2018
Optogenetic dissection of hippocampal circuitry underlying Alzheimer's disease.
New York Stem Cell Science (NYSTEM), Shared Facilities , N13S-006, 2014-2018
Imaging stem cells in the brain for studying neuropsychiatric disorders.
Brain & Behavior Research Foundation (BBRF), NARSAD Young Investigator Award, 2015-2017
Utilizing a novel transgenic mouse line and ketamine to investigate the pathophysiology and treatment of depression.
Selected Publications
Cazzulino AS, Martinez R, Tomm NK, and Denny CA. (2015) Improved specificity of hippocampal memory trace labeling. Hippocampus. (in press)
Brachman RA, McGowan JC, Perusini JN, Lim SC, Pham TH, Faye C, Gardier AM, Mendez-David I, David DJ, Hen R, and Denny CA. (2015) Ketamine as a prophylactic against stress-induced depressive-like behavior. Biological Psychiatry. (in press).
Root CM, Denny CA, Hen R, and Axel R. (2014) The participation of cortical amygdala in innate, odour-driven behaviour. Nature 515:269-273. PMID: 25383519.
Denny CA, Kheirbek MA, Alba EL, Tanaka KF, Brachman RA, Laughman KB, Tomm NK, Turi GF, Losonczy A, and
Hen R. (2014) Hippocampal memory traces are differentially modulated by experience, time, and adult neurogenesis. Neuron 83:189-201. PMID: 24991962.
Oury F, Khrimian L, Denny CA, Gardin A, Chamouni A, Goeden N, Huang Y, Srinivas P, Gao X-B, Suyama S, Thomas L, Mann JJ, Horvath T, Bonnin A, and Karsenty G. (2013) Maternal and offspring pools of osteocalcin influence brain development and functions. Cell. 26:228-241. PMID: 24074871.
Denny CA, Burghardt NS, Schacter DM, Hen R, and Drew MR. (2012) 4- to 6-week-old adult-born hippocampal neurons influence novelty-evoked exploration and contextual fear conditioning. Hippocampus. 22:1188-1201. PMID: 21739523.
Drew MR, Denny CA, and Hen R. (2010) Arrest of adult hippocampal neurogenesis impairs single- but not multiple-trial contextual fear conditioning. Behav Neurosci. 124:446-454. PMID: 20695644.
Pollak DD, Monje FJ, Zuckerman L, Denny CA, Drew MR, and Kandel ER. (2008) An animal model of a behavioral intervention for depression. Neuron 60, 149-161. PMID: 18940595.