Domenico Accili, MD Wins Distinguished International Prize for Diabetes Research
The 2020 Manpei Suzuki International Prize for Diabetes Research was awarded to Domenico Accili, MD, the Russell Berrie Foundation Professor of Medicine at Columbia University. Dr. Accili is the Chief of the Division of Endocrinology and the Director of the Columbia University Diabetes and Endocrinology Research Center. 
The award is given to those who have conducted "creative, innovative research of the highest quality in the field of diabetes". The award comprises a Certificate of Honor, $150,000, and a Japanese work of art.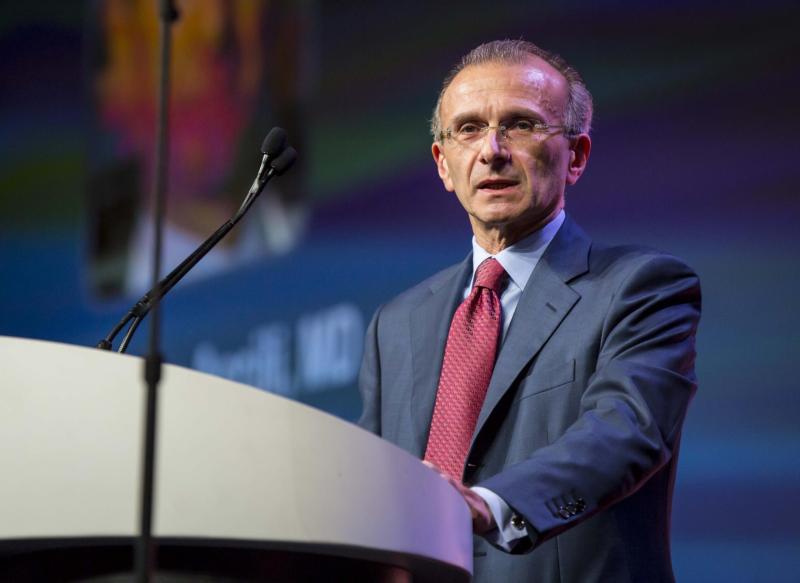 The selection committee highly recognized Dr. Accili's extensive and groundbreaking contribution over the years to many landmark discoveries especially the one elucidating the fundamental role of FOXO 1 in ubiquitous insulin biochemical signals in different organs, which is key to understanding molecular pathogenesis and treatment of type 2 diabetes. Dr. Accili's research has delved into the pathogenesis of diabetes, the integrated physiology of insulin action and mechanisms of pancreatic beta dysfunction. 
The Manpei Suzuki Diabetes Foundation hopes to advance diabetes research with this annual prize, enabling a greater exchange of ideas to fight this most prevalent disease. 
 The Berrie Center congratulates Dr. Domenico Accili on this exceptional award.