Commencement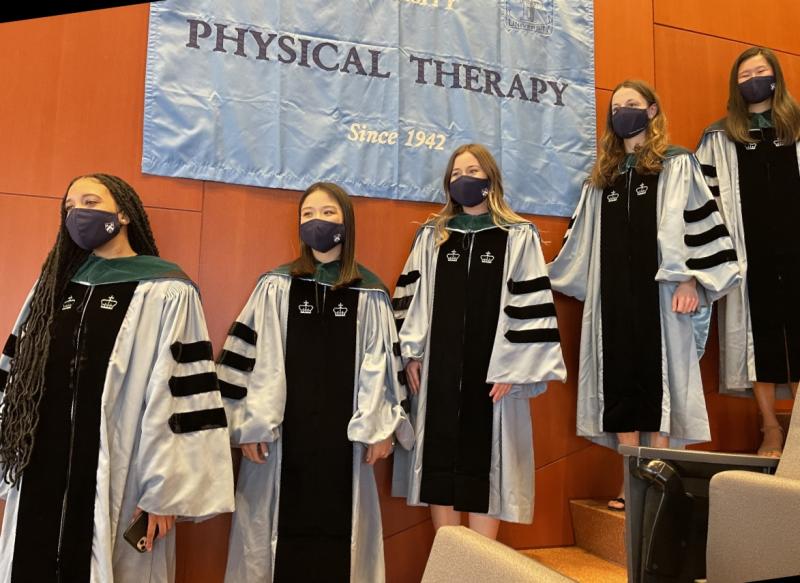 ---
The Columbia University Programs in Physical Therapy is thrilled to announce in-person commencement has finally returned! 
Columbia University Commencement
The Columbia University Commencement is taking place on Wednesday, May 18th, 2022 from 10:30 a.m. - 12 p.m. at our Morningside campus.
Programs in Physical Therapy Convocation and Reception
Our students will graduate and receive awards on May 17th, 2022.
Ceremony details are below:
Ceremony Date: May 17th, 2022

Time: 10:00 a.m. - 12:00 p.m.

Event Details: Alumni Audiotorium, 650 W 168th St.
*The last day for students to claim tickets for our ceremony is May 10th, 2022.
Following our Ceremony, we will have a Reception.
Reception details are below:
Reception Date: May 17th, 2022
Time: 12:30 p.m. - 3:00 p.m.
Event Details: 50 Haven Ave.
Celebration Event for the Classes of 2020 & 2021
Columbia University will be hosting a special celebration event for the classes of 2020 & 2021. Alumni from those two classes have been sent email instructions on how to claim tickets for this event. The last day to claim tickets is Monday May 2nd, 2022.
The Celebration Event will take place on the Morningside Campus on May 19th, 2022.