Simulation Spotlight
Genetic Counseling Graduate Program Standardized Patient Curriculum
The Jaharis Simulation Center is proud to support the clinical fieldwork curriculum of the Columbia University Genetic Counseling Graduate Program. Currently in its first year, our partnership with this program is breaking new ground in training the next generation of genetic counselors to provide client-centered, empathic care in the era of genomics and big data. This fall, 12 first-year students are participating in a series of simulation workshops with standardized patients (SPs) to home their skills in active listening and communication of complex topics to a wide array of audiences. Using SPs to portray various clients who might present for clinical genetic services, students develop early clinical skills prior to their interactions with live clients at the Columbia University Irving Medical Center. They are guided in the simulations by faculty from across Columbia (Genetics and Development, Pediatrics, Medicine, Obstetrics and Gynecology, and Neurology) with the goal of improved patient care and access to genetics/genomics for all.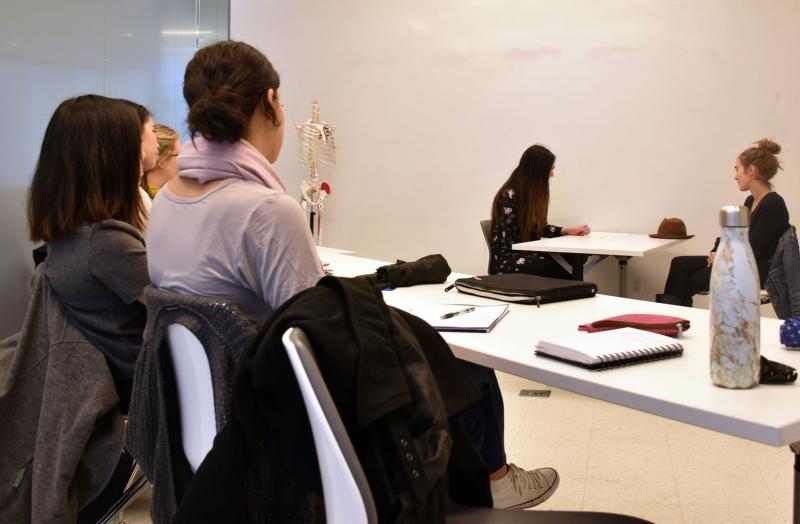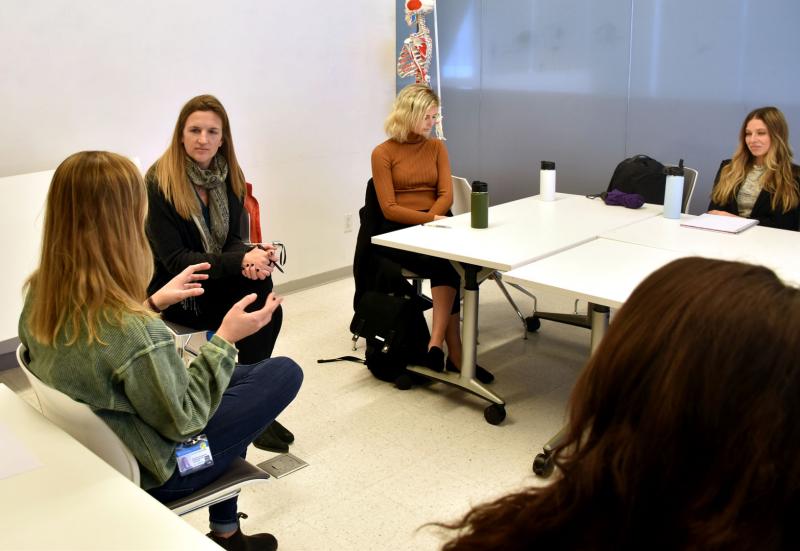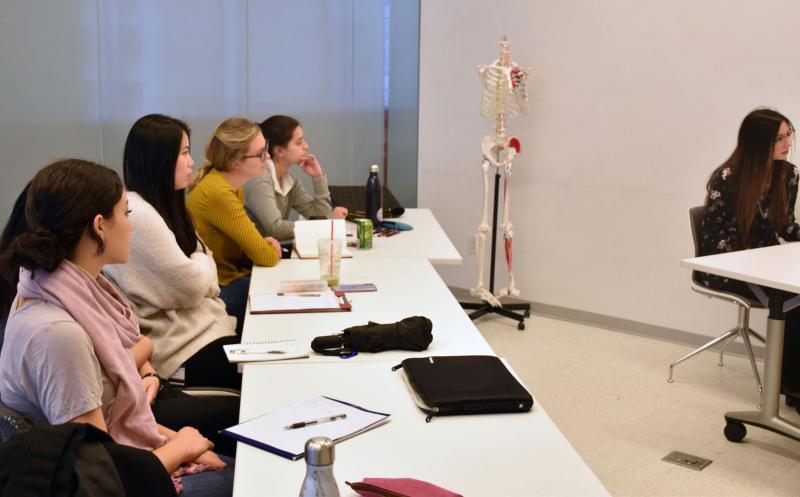 Pediatric Emergency Medicine Ultrasound IV Workshop
The Jaharis Simulation Center was proud to host the Emergency Medicine Ultrasound-guided pediatric vascular access workshop. Now in it's 3rd year- this inter-professional workshop taught by physicians and nurses in the department of Emergency Medicine brought together 36 learners from 10 NYP/Columbia programs (CHONY: ED, PICU, PCICU; Inpatient; Milstein: ED, Labor & Delivery, OB, trainees: Physicians Assistants, PEM fellows, PICU fellows) to learn how to utilize ultrasound to improve patient experience and patient outcomes in our difficult IV patients. Using immersive- hands/on practice on 3-D printed vascular access simulators, our CEU-certified course breaks down the fundamentals of this skill into discrete critical actions ensuring mastery learning of each subcomponent skill. We look forward to continuing to grow this course together and meeting the needs for the many learners in the Hospital and University!
Hosted by The Simulation Centers Associate Medical Director and Vice Chair of Innovation for the Department of Emergency Medicine Dr David Kessler and the Mary and Michael Jaharis Simulation Center staff, we continue to grow educational hands on course opportunities for Columbia University Irving Medical Center and New York Presbyterian Hospital's fellows, residents, nurses and physician assistants.