Reshma Munbodh, PhD
Associate Professor of Radiation Oncology (Physics) at CUMC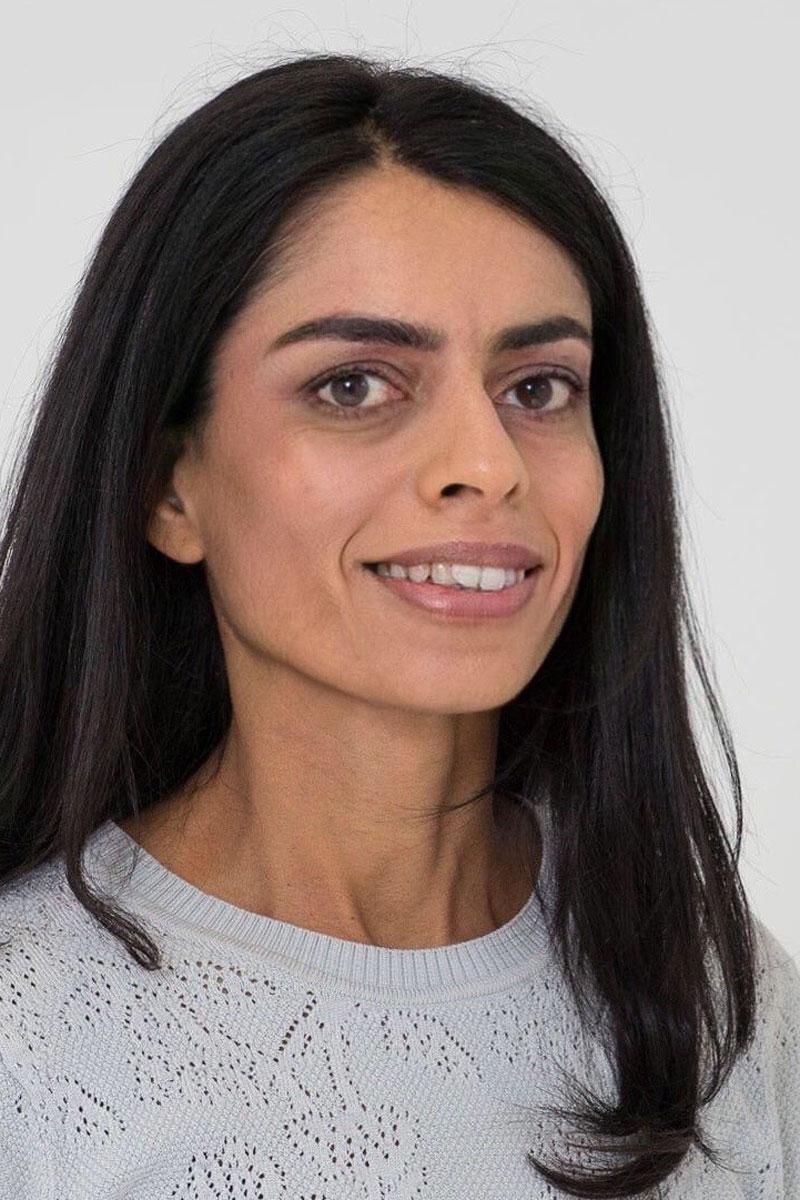 Overview
Dr. Munbodh is interested in the development of innovative analytical and computational approaches to allow a better understanding and more effective treatment of cancer. She conducts basic and clinical-translational research in oncology with a focus on the automated analysis of multi-modal medical data to, for example, obtain insights into how tumors progress, toxicity and outcome modeling following radiation therapy, clinical process mining and patient quality of care improvement using data-driven solutions. Her research is interdisciplinary and relies on concepts from computer science, statistics, mathematics, oncology and data science. One of her goals is to extend her research in cancer to population-based studies. Dr. Munbodh has a strong interest in building multi- and inter-disciplinary collaborations within and across departments and institutions, and in connecting students and investigators.

Dr. Munbodh received a joint Bachelor's degree in Computer Science and Electronics from the University of Edinburgh and her Master's and Doctoral degree in Electrical Engineering in medical image processing applied to radiation therapy from Yale University. Following her PhD, she completed a post-doctoral fellowship in Medical Physics at Memorial Sloan-Kettering Cancer Center.
Academic Appointments
Associate Professor of Radiation Oncology (Physics) at CUMC
Administrative Titles
Director of Computational Medical Physics and Data Science
Credentials & Experience
Education & Training
M.Sc, Electrical Engineering, Yale University
M.Phil., Electrical Engineering, Yale University
Ph.D., Electrical Engineering, Yale University
Fellowship: Memorial Sloan-Kettering Cancer Center
Committees, Societies, Councils
2012-present: Member, IEEE Computer Society 

2012-present: Member, IEEE Women in Engineering 

2008-present: Member, American Association of Physicists in Medicine (AAPM) 

2005-present: Associate Member, American Society for Therapeutic Radiology and Oncology (ASTRO) 

2005-present: Member, Institute of Electronics and Electrical Engineers (IEEE) 
Research
Dr. Munbodh's research interests encompass:
The development of highly accurate, automated image registration algorithms based on statistical and spectral models of image signal and noise and statistical estimation theory,
Predictive modeling of outcome and normal tissue toxicity following radiation therapy using data from a variety of modalities, and the study of the spatial sensitivity of normal tissues to dose. She has developed innovative methods to accurately model the spatial characteristics of radiation dose distributions in 3D. Her lab is now applying similar methods to examine radiation-induced toxicity in patients with brain tumors,
The development of automated deep-learning based methods for the longitudinal study of brain tumors using medical images and other patient-related data. More recently, she has initiated research in the use of graph-based theory to automate quality assurance processes in radiation oncology, the development of data-driven processes to improve clinical practice, and the use of digital health informatics to improve the experience of cancer patients undergoing radiation therapy.