Equipment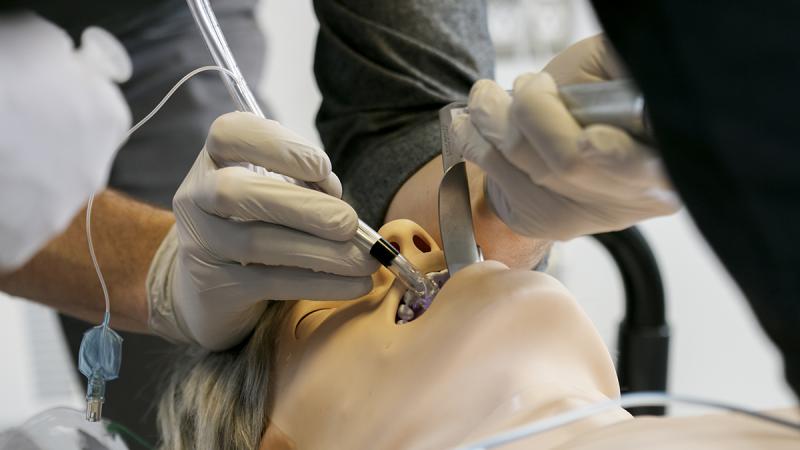 Our Simulation Center offers some of the most advanced medical training equipment in the world. Learners of all levels and skill sets have access to:
Task trainers are typically anatomical models that allow for repeated practice of a particular skill. Our center offers a diverse array of trainers that allow users to gain proficiency and confidence in procedures such as lumbar puncture, IV insertion, central line insertion, CPR, intubation, birthing, and ultrasound.
These full-size manikins, also known as human patient simulators, replicate bodily functions and responses to human interaction. Our fully-featured models are wireless and remotely controlled with software which can instantly adjust dynamic vital signs, retina response, respiration, and trigger seizures. They are also configured for advanced task training such as chest tube insertion, intubation, CPR, IV insertion, and administering medication.
Virtual-reality based simulators immerse the user with a combination of tactile instrumentation and graphical/auditory-based software. Our trainers offer beginner, intermediate, and advanced step-by-step instruction in many specialties including: endoscopy, hysteroscopy, robotic surgery, gynecology, genitourinary, and cardiac.
The Simulation Center maintains a large inventory of surgical and procedural instrumentation for use in our courses. Our instruments and protective equipment are surgical grade and are fit for use in all medical settings.